UEFA Nations League is Starting This September
Published on July 5th, 2018
Written By:
Ned Wilson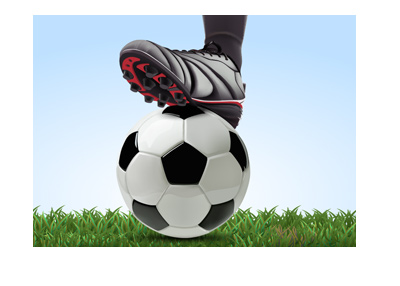 With the World Cup play in final stages, many European football associations are turning their focus to the UEFA Nations League. With good reasons too!
Many are reminded these days how much they enjoy national team football and to capitalize on that fact , UEFA is launching a new competition, the UEFA Nations League. The league starts on September 6th of this year, when Germany and France meet in the inaugural match of this new competition.
What is in the cards?
UEFA Nations League is a new competition, which will take place in the calendar period which was intended for national friendly matches, after seeing their popularity fall over the past five years.
The competition will consist of four leagues with teams drawn into groups based on their ranking at the time of the draw, which took place in January of 2018. The top two leagues, A and B respectively, will consist of four groups with three teams, each playing each other twice, home and away. In leagues C and D, most groups will have four teams.
The winners of each group from B to D will advance to the next level while the opposite is true for the lowest ranked teams in groups A through C. Winners of group A will go on to play a final-four tournament with semis, third place and final match to crown the champion of this new competition.
What is the reasoning beyond this competition?
Well, UEFA has been warning about the failing popularity of friendly match football, which in all fairness were meant to be used by coaches as a testing ground for the new players and strategies, but something had to be done because the competitive edge of these matches was long gone and so were the audiences. This approach should change that, as teams now have something to play for in both to secure promotion and avoid relegation.
Lower ranked teams also had challenges to schedule friendlies, this problem is now also solved as matches are guaranteed, with schedules already published for matches in September, October and November.
However, there is much more in play to just securing an opponent in the slot reserved for friendlies.
Four qualification spots for the European Championship 2020 will be awarded to final-four winners of each League. This is incentive enough to take this competition seriously, especially for the lower ranked teams who rarely get a chance to participate in the major competitions. Some teams who qualify for the final-four tournament will have also inevitable qualified for the EURO through their regular qualification group and UEFA has also proposed a way to work around this, by replacing such teams with the next best in their League, based on criteria which UEFA will establish, but one can expect that will consist of points won and a set of usual tiebreak criteria sets.
There is financial incentive as well!
Other than football federations now expecting to see an end to half-filled stadiums and return of the advertising revenues, the teams will also benefit from the revenues from UEFA for participating in the competition.
The overall prize money pot is €76.25 million, and each team will get a piece of that cake. The prize money consists of solidarity fees given for taking part in the competition, and subsequent payouts based on the performance of the teams, scaled to the level of competition a team finds itself in.
The prize money distribution will look as follows:
The solidarity fees per team are scaled for each division:
League A: €1.5m
League B: €1m
League C: €750,000
League D: €500,000
In addition, the group winners of each league can double this amount as they will be entitled to the following bonus fees:
Winners of League A: €1.5m
Winners of League B: €1m
Winners of League C: €750,000
Winners of League D: €500,000
The four group winners of League A will play for the UEFA Nations League trophy in June 2019. The following solidarity fees for these four teams will be set aside:
Winner: €4.5m
Runner-up: €3.5m
3rd placed: €2.5m
4th placed: €1.5m
This means that the maximum amount of solidarity and bonus fees for a team from League A would be €7.5m; €2m for a team from League B; €1.5m in League C; and €1m for a team from League D.
The competition looks set to become a success with all the match dates already confirmed and new rivalries expected to be born right across the European continent.
--
Here are the groups for the 2018/2019 edition of the UEFA Nations League: