Where To Bet on UFC
→ Click Here To Bet on UFC ←
(Ad)
Mixed martial arts is one of the world's fastest growing sports, as the sport has made tremendous inroads into new markets such as Australia, Sweden and Canada over the past decade.
Betting on the UFC has proven to be very popular with sports bettors, as a thorough knowledge of the sport can give a person an advantage over the bookmakers, especially when it comes to preliminary card fights. A gambler with a thorough knowledge of preliminary card fighters can use this information to exploit some pretty wildly priced lines.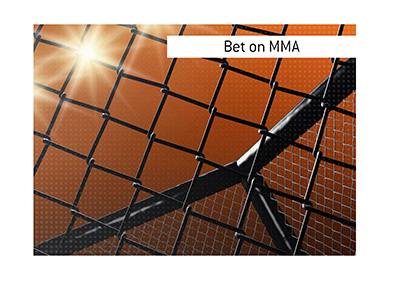 There are multiple ways that people can bet on the UFC, including outright winner, round betting and method of finish props.
Lines can move wildly shortly after a fight is announced and during the time between weigh-ins and when the fight takes place. In addition, a fighter's popularity can dramatically swing a line, as evidenced by the tremendous amount of wagering that takes place on every Conor McGregor fight. These are all things to keep in mind when you look to place your bets.
-
Gamblers have a wide assortment of different things that they can bet on in a UFC fight, including:
1. Who will win.
2. How long the fight will last.
3. How the fight will end.
4. Which round the fight will end in.
5. Who will land the most significant strikes.
The draw of the UFC is that you really don't know what could happen on any given night, which creates the potential for some very big underdogs winning. This is obviously appealing to gamblers.
-
UFC Fight Night: Alistair Overeem vs Alexander Volkov
The next UFC event will see two Heavyweight clash as Alistair Overeem will be taking on Alexander Volkov at the UFC Apex in Las Vegas.
This follows a string of three shows at UFC Fight Island, which culminated in the knockout of Conor McGregor at the hands of Dustin Poirier.
-
Alistair Overeem is in the midst of a rebirth in the UFC, as he has won 4 out of his last 5 fights.
If he gets past Alexander Volkov, Overeem may be able to stake a claim to a shot at the title later in the year.
Overeem is coming off of impressive victories over Augusto Sakai and Walt Harris.
Overeem is fighting much smarter these days, as he is less inclined to gas himself out early. Instead, Overeem is conserving his energy and picking his shots, and the results have been very favourable.
Alexander Volkov will be a very tough opponent, as Volkov has wins over the likes of Fabricio Werdum and Roy Nelson, just to name a few. Volkov is experienced and possesses a great chin, so this should be a fascinating chess match.
-
Let's look at the current betting odds for this fight, courtesy of Bet365:
Source: Bet365
Time Stamp:
January 24th, 2021 1:13 pm EST
Odds Subject to Change
Alistair Overeem, 2.50
Alexander Volkov, 1.57
As you can see, Volkov is a small favourite to win on Saturday night.
Where To Bet on UFC
For all of my UFC betting, I use Bet365, which I have been happily placing MMA bets with since 2011. To sign up, simply click on the link at the top of this article to get started.