Where To Bet on UFC 249
→ Click Here To Bet on UFC 249 ←
Mixed martial arts is one of the world's fastest growing sports, as the sport has made tremendous inroads into new markets such as Australia, Sweden and Canada over the past decade.
Betting on the UFC has proven to be very popular with sports bettors, as a thorough knowledge of the sport can give a person an advantage over the bookmakers, especially when it comes to preliminary card fights. A gambler with a thorough knowledge of preliminary card fighters can use this information to exploit some pretty wildly priced lines.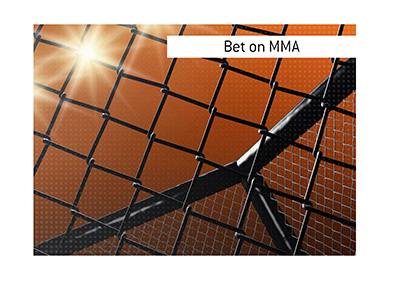 There are multiple ways that people can bet on the UFC, including outright winner, round betting and method of finish props.
Lines can move wildly shortly after a fight is announced and during the time between weigh-ins and when the fight takes place. In addition, a fighter's popularity can dramatically swing a line, as evidenced by the tremendous amount of wagering that takes place on every Conor McGregor fight. These are all things to keep in mind when you look to place your bets.
-
Gamblers have a wide assortment of different things that they can bet on in a UFC fight, including:
1. Who will win.
2. How long the fight will last.
3. How the fight will end.
4. Which round the fight will end in.
5. Who will land the most significant strikes.
The draw of the UFC is that you really don't know what could happen on any given night, which creates the potential for some very big underdogs winning. This is obviously appealing to gamblers.
-
UFC 249: Khabib vs Ferguson
UFC 249 is set to take place on Saturday, April 18th in New York.
The main event will feature the current Lightweight champion, Khabib Nurmagomedov, take on Tony Ferguson. This has been a fight that has been years in the making, as this is the fifth time that the company has tried to make this fight.
Khabib is undoubtedly one of the most dominant champions in UFC history, though Tony Ferguson features a set of skills that gives his opponents enormous trouble. There is no doubt that Tony Ferguson is going to be one of the toughest opponents of Khabib's career.
The winner of Khabib/Ferguson will likely take on Conor McGregor later in the year, so the winner of this fight is going to make an enormous amount of money in 2020, which makes the stakes even higher.
Here are the current betting odds for this card, courtesy of Bet365:
Source: Bet365
Time Stamp:
March 8th, 2020 12:29 pm EST
Odds Subject to Change
Khabib Nurmagomedov, 1.40
Tony Ferguson, 3.00
Jessica Andrade, 2.37
Rose Namajunas, 1.61
Calvin Kattar, 1.45
Jeremy Stephens, 2.80
Uriah Hall, 2.25
Ronaldo Souza, 1.66
Where To Bet on UFC
For all of my UFC betting, I use Bet365, which I have been happily placing MMA bets with since 2011. To sign up, simply click on the link at the top of this article to get started.