Sports Club Supporter Groups / Ultras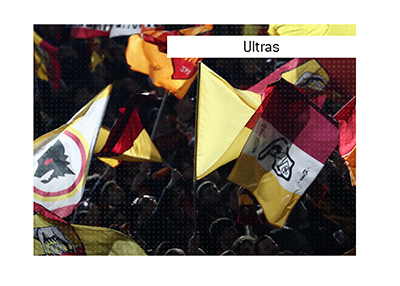 Radical fans have been present in the game of football almost from the very beginning of the sport. Over time, these fan groups began to be universally referred to as Ultras, despite their various standings, clubs, nationalities and so on.
Here is a list of the biggest, and most notorious groups:
--
Manchester United - Red Army
There are over 200 officially recognized branches of the Manchester United Supporters Club over a variety of countries.
--
A.S. Roma - Fedayn
A.S. Roma has perhaps one of the most well-known ultra groups in Italy. They call themselves the Fedayn, which roughly translates to - The devotees.
--
Liverpool - Urchins
Organized hooliganism in Liverpool seems to have largely been left in the past, which is for the best.
--
Lazio - Irriducibile
The fanatic supporters of Societa Sportiva Lazio are perhaps some of the most famous in the world for their right-wing tendencies.
--
Real Madrid - Ultras Sur
It seems that the largest Spanish teams have a habit of developing right-wing ultras and then banning them. Such is true of Real Madrid's own group of ultras: the Ultras Sur.
--
Galatasaray - UltrAslan
One of the most interesting groups of fans in Europe is located in one of the furthest regions. Located in Istanbul, Galatasaray is one of top clubs in Turkey and has a fiercely passionate fanbase.
--
Dinamo Zagreb - Bad Blue Boys
Dinamo Zagreb is the most successful team in Croatian football, and hence one of the most supported clubs in the country.
--
River Plate - Los Borrachos del Tablon
One of the largest barra bravas are Los Borrachos del Tablon (the Drunks of the Bleachers), who support River Plate.
--
Barcelona - Boixos Nois
The ultra supporter group of Barcelona has undergone one of the most interesting transformations in one of the shortest amount of time since being formed in 1981.
--
Boca Juniors - La Doce
Boca Juniors is one of the largest clubs in South America, but their fans take the spotlight away from the team at time.
--
Ultras Napoli and Fedayn
Napoli's ultras can produce moments of chaos and barbarism, but they can clearly also produce times of pure passion and joy for their city and their club.
--
Crvena Zvezda - Delije
This is the name given to the ultras who support Red Star Belgrade football club and the various multi-sports clubs spawned off of it.
--