UEFA Super Cup Betting Odds
Date:
2023.08.16
Contest:
SOCCER
Location:
Karaiskakis Stadium in Piraeus, Greece
The UEFA Super Cup is an annual football (soccer) competition contested by the reigning champions of the two major UEFA club competitions: the UEFA Champions League and the UEFA Europa League. The Super Cup serves as a curtain-raiser for the European club football season and typically takes place in August, a few weeks before the start of domestic league competitions.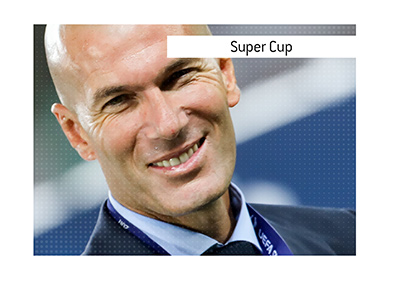 This year the battle will be between the Champions League winners Manchester City and Europa League winners Sevilla.
Betting Odds:
Manchester City won the UEFA Super Cup, after beating Sevilla via pentalty shootout, after the score in regulation time was 1-1.
Leading up to the match, the English treble winners Manchester City were the overwhelming favorites, according to the odds.
Source: Bet365
Time Stamp:
August 7th, 2023 4:50 pm EST
Odds Subject to Change
Man City -300
Sevilla +800
-
About the Tournament:
The UEFA Super Cup has been held since 1972, and it has grown to become one of the significant events on the European football calendar. The match often attracts a global audience.
The winner of the match is awarded the UEFA Super Cup trophy.
Previous Winners:
Barcelona took part in the Super Cup 9 times and won it 5 times. Real Madrid won it 5 times and were the runners-up 3 times. Milan also won the UEFA Super Cup 5 times and they were the runners-up twice.
In Photo:
The legendary French footballer Zinadine Zidane, won the Super Cup twice as a player with Juventus and then Real Madrid. He also won this trophy as a coach twice with Real Madrid.
-
View more
Sporting Contests