Top NFL Betting Sites
--
Click Here To Bet on the NFL Now!
Soccer remains the most popular sport to bet on in the world, though the NFL is the undisputed King in the United States.
This fact is even more evident with the recent widespread legalization of sports betting in the United States.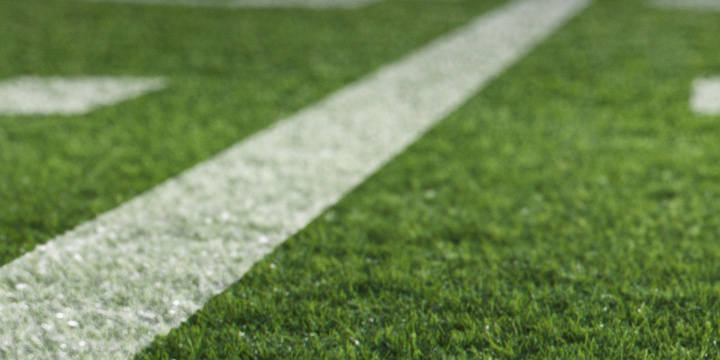 An eye-popping statistic was recently reported by the media - 36% more Americans are going to bet on the NFL compared to last year.
Betting on sports has become mainstream - in fact, after years of distancing themselves from sports betting, the NFL is now embracing it, with sportsbooks located directly inside of stadiums, odds featured prominently in telecasts, etc.
Sports betting has become mainstream, though there is a big question:
Which Sportsbook is the Best To Bet on the NFL?
The answer to this question depends greatly on where you currently live.
If you live outside of the United States, Bet365 remains our top choice for betting on the NFL.
We have been wagering with Bet365 for over a decade now, and the site has continued to perform at a high level.
To open up an account at Bet365, simply click on the link at the top of this article to open up an account. Make sure to read about any possible promotions, and make sure to take full advantage.
What Kinds of Bets Can I Make on the NFL?
The array of bets that you can place on the NFL is nearly endless.
The most popular type of bet is
betting on the spread
.
In order to handicap a game and make the volume of bets even on both sides, sportsbooks will offer the opportunity to bet on the spread.
So, let's say that the Seattle Seahawks are playing the Los Angeles Rams. The line might look like this:
Seahawks, -7, -110
Rams, +7, -110
So, in this case, if you want to bet on the Seattle Seahawks -7, they must win the game by more than 7 points in order for you to win your bet.
If the Seattle Seahawks win by a score of 26-20, you would lose your bet, as you are giving up 7 points.
If you win your bet, you would win $100 in profit for every $110 that you wagered on the game - or, you would receive $0.90 in profit for every dollar that you wagered.
On the other side of the equation, let's say that you bet $100 on the Rams to win, plus the seven points.
In this case, the Rams could lose by 6 or less points, and you would still win.
What happens if the Seahawks win by exactly 7 points?
In this case, you'd have a "push", which means that you would receive your money back from the sportsbook.
What Other Types of NFL Bets Are There?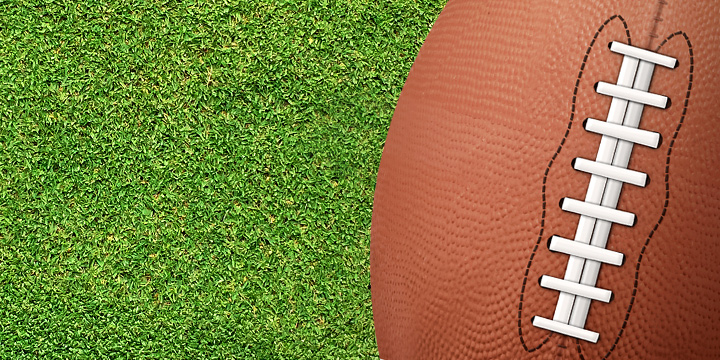 Two of the most popular other types of NFL bets are:
Straight up Wagers. This is simple - who do you think will win the game?
Over/Under. With this bet, you are wagering if there will be more or less than a certain number of points scored in a game.
With straight up wagers, you will see some pretty wild odds.
For instance - let's say that the Patriots are 14 point favourites over the Denver Broncos.
This means that the Patriots are big, big favourites to win the game.
So, the odds might look like this (straight up):
New England Patriots, -800
Denver Broncos, +650
So, in this case, you would need to bet $800 on the Patriots for every $100 in total profit expectation, while a successful $100 wager on the Broncos would yield a total profit $650.
Now, with the over/under bets, you might see a line that looks like this:
53.5 points
Over, -190
Under -190
This is pretty straightforward - do you think there will be more than 53.5 points scored in the game?
If so, take the Over.
If you think that there will be less than 53.5 points scored, you'd want to bet on the under.
-
There are a vast variety of different bets that you can make on NFL games, including:
-who will score the most points in a quarter?
-who will win the second half?
-who will win the first half?
And on and on.
NFL Prop Bets - Are They Profitable?
NFL prop betting
has exploded in popularity over the past couple of years.
After all, many millions of people are into fantasy football, so betting on individual player props seems like a logical next step.
Prop bets on individual player performances can involve:
-betting on how many receiving yards a player will have
-betting on how many passing yards a player will have
-betting on how many interceptions a QB will have
-betting on how many receptions a WR or RB will have
The props that are available to bet on NFL games are nearly endless.
Many people believe that betting player props offers the greatest edge for betting, and I would agree with this statement, as it is hard for a sportsbook to provide accurate lines on every player prop, and take into account things like defensive match-ups, etc.
Player props can be extremely profitable if you follow a team closely, and know the tendencies of the players.
Sportsbook Deposit/Withdrawal Options
Many of the licensed and regulated sportsbooks don't yet offer cryptocurrency as a way to deposit/withdrawal from a site, though plenty of other options are available for moving money onto and off of a site.
Sportsbooks that are affiliated with brick-and-mortar casinos will usually allow you to deposit into your account at one of their cages.
If you are dealing with a strictly online operation, Visa, Mastercard and Paypal are likely viable depositing/withdrawal options.
Do sportsbooks charge money to deposit or withdrawal?
In most cases, the answer to this question is no, as sportsbooks will almost always eat these costs in order to get you as a customer.
When you are signing up for an online sportsbook account, make sure to review their list of depositing/withdrawal options before signing up, so you can be sure that you'll be able to move money off of and onto the site with no issues.
If you are betting on the NFL, having quick access to your money is extremely important.
What Should You Look For in a NFL Betting Site?
Here is a helpful checklist of things that you should be looking for when you are thinking about signing up for a NFL betting site:
Longevity. How long has the sportsbook been in operation? Sure, there are some fine books that have been around for only a short period of time, though I tend to prefer sportsbooks that have been around for at least a decade.
Reputation. Do a Google search on the sportsbook that you are thinking about signing up with. What do people say about them? Do they seem reputable?
Customer Service. Try contacting a sportsbook that you have just joined with a question. Do they get back to you quickly, or does it take forever for somebody to respond? If you are slow getting a response, you can quickly cut ties and move on.
Product Depth. Does the book offer more than just NFL betting? Do they have a casino or poker product? Do they offer betting on all of the sports that you want to bet on?
Which Site Has The Best Betting App?
When you are thinking about signing up for a site, be sure to test their mobile app before you give them too much of your money.
A betting site should offer a full-featured version of their sportsbook on both iOS and Android.
Is the app easy to use? Does it offer all of the same features as the site's website does? Does the app work properly?
A reputable sportsbook should sink a great deal of their resources into making sure that their mobile/tablet apps work perfectly.
After all, many people place bets on the NFL when they are on the go, which is why it is crucial to have a full-featured app that works properly.
Don't accept anything less.
NFL Futures Betting
Finally, many people love making futures bets on the NFL, and any reputable site should have plenty of NFL futures bets.
What is a futures bet?
A futures bet is any NFL bet that you won't know the outcome of in the short-term.
For instance - let's say that you want to bet on the Kansas City Chiefs to win the Super Bowl.
That's a futures bet.
Or, let's say that you want to bet on Derrick Henry rushing for more than 1,500 yards.
That is also a futures bet.
A good sportsbook should offer plenty of NFL futures bets.
-
If you follow this NFL betting guide, you should find success finding a good book to bet with.