Where Can I Bet on Argentina La Liga de Básquet?
--
Click Here To Bet on the LLA!
Argentina La Liga de Básquet, or the LLA, is the second division of Argentinian Basketball.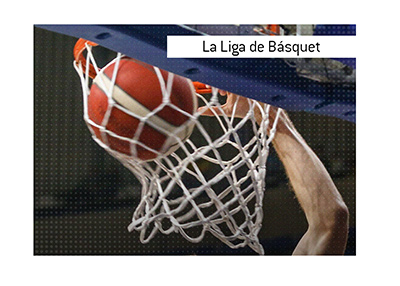 The league is a big one, with 29 teams divided into 2 divisions. The goal of the league is to be promoted to the top division in the country, which is the Liga Nacional de Básquet. Teams that do poorly in this league are relegated to the Torneo Federal de Básquet.
The league was formed in 1992.
The format of the league is a unique one.
In the first phase, teams from the same division compete against each other in a double round-robin format. In the second phase, the two divisions are united, with a new double-robin set of matches taking place.
After these two phases are completed, a playoff format takes place, with the eventual winner claiming a spot in the top division in the country as their prize.
Some of the clubs that frequently compete in this league include Libertad, Ciclista and Atenas, to name a few.
-
Sportsbooks will generally offer a full set of lines on this league, including outright betting (who you think will win the entire league) as well as betting on individual games.
Some of the most popular types of bets include:
1. Outright betting on games.
2. Spread betting on games.
3. Over/under betting.
-
Depending on the sportsbook, you might be able to place bets on even more specific things, like who you think will win in the first half, what the over/under will be in the 1st quarter and how many points a certain player will score.
Most sportsbooks will offer betting on the LLA, including the one that I have linked to above.