Where to Bet on Cricket Online?
→ Click Here To Bet on Cricket Now! ←
(Ad)
Cricket is one of the most popular games in the world, as it is played by millions upon millions of people.
The sport is especially popular in countries such as India, Pakistan, England, Sri Lanka and Australia.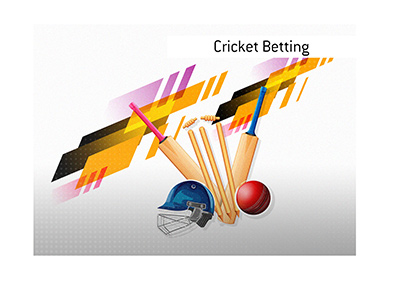 There are cricket leagues all throughout the world, though the sport reaches its pinnacle at the World Cup, which takes place every four years. England are the current reigning and defending World Cup champions, with the next tournament set to take place in India in 2023.
The game of cricket, which is governed by the International Cricket Council, is one of the world's oldest games, as the sport was first played in England in the 16th century. Since that time, the game has continued to grow and grow, as the sport of cricket is easily one of the most popular in the world.
-
Cricket is one of the most popular sports to bet on, and you will find that most of the major sports books (especially those that cater to European residents) feature cricket heavily on their sites.
In addition, most sports books will offer some sort of free streaming for cricket matches, provided that you have a balance in your account.
Cricket is truly a sport where a deep and thorough knowledge of the game and its players will provide a large benefit to the bettor. As mentioned, there are many different leagues and games occurring across the globe at any one time, and most of the major sports books will offer odds on all of these games.
If you are willing to do your research, an edge can likely be found.
-
Our favourite cricket betting site is Bet365, where we have been playing at since 2011.
During that time, Bet365 has never disappointed us, and we continue to bet with the site until this day.
Whether it is a World Cup tilt or a Twenty20 match, Bet365 will have you covered with odds and betting opportunities.
-
In addition to betting on who you think will win a match, sports books will usually offer a number of other betting opportunities when it comes to cricket matches, including:
1. Odds to win the toss
2. Highest opening partnership
3. Batsman Match runs.
4. Match handicap.
5. Player to score the most sixes.
6. Race to 10 Runs.
7. To go to Super over.
8. Most Run outs.
9. 1st Wicket Method.
As you can see, there are many different things to wager on when it comes to the game of cricket, which is why it has captured the imagination of so many bettors across the world. There are truly an endless number of things that you can wager on.
Best of luck!