Upcoming Betting Events
Here are some notable events to watch and place bets on in the coming days: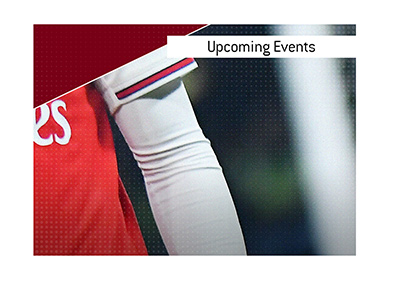 United Cup
The tennis tournament, which takes place in Australian cities of Brisbane, Perth and Sydney is on from December 29th to January 8th. The tournament purse is $15M and most of the big names will be there.
--
Dakar Rally
The famous Dakar Rally race is on from December 31st to January 15th, 2023.
--
Australian Open
The first Grand Slam tennis tournament of the year takes place in Melbourne, Australia and it is on from January 16th to January 29th, 2023.
--
NBA
The new NBA season is in full swing. Bet on it.
--
English Premier League
The EPL season continues after the FIFA World Cup on December 26th. Will Arsenal be able to continue their winning run?
--
UEFA Champions League
The UEFA Champions League returns in the month of February. Manchester City are the favourites to go all the way this year. It would be their first.
--
UEFA Europa League
The knockout stage of the UEFA Europa League is very interesting this year as it features high-profile teams such as Barcelona, Manchester United, Juventus, Arsenal and Ajax.
--
Daytona 500
Daytona 500 is one of the major stock-car races on the NASCAR Cup Series Calendar. In 2023, the race is on February 19th.
--
PDC World Darts Championship
The PDC World Darts Championships are currently on with the competition ending on January 3rd, 2023.
--
--