Où parier sur l'UFC
→ Cliquez ici pour parier sur l'UFC ←
UFC
Les arts martiaux mixtes sont un des sports qui se développent le plus vite au monde ; il a fait une incursion remarquée sur de nouveaux marchés comme l'Australie, la Suède et le Canada au cours de la décennie passée.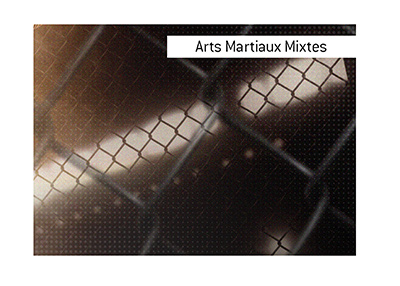 Les paris sur l'UFC sont devenus très prisés par les parieurs sportifs dans la mesure oú une bonne connaissance du sport donne au parieur un avantage sur les autres bookmakers surtout s'agissant des combats de cartes préliminaires. Un joueur bien renseigné sur les concurrents des combats de cartes préliminaires peut utiliser ses connaissances pour exploiter certaines lignes extrêmement bien cotées.
Il existe plusieurs façons de parier sur l'UFC, par exemple en faisant un pari gagnant, ou en participant à un tour de mises ou à des paris de proposition.
Les lignes peuvent bouger considérablement juste après l'annonce d'un combat, entre deux pesées ou pendant le combat lui-même. En outre, la popularité d'un combattant peut avoir un effet important sur les lignes comme le montre le nombre considérable de paris effectués à chaque combat de Conor McGregor. Tous ces éléments doivent être pris en compte lorsque vous placez des paris.
-
Les parieurs peuvent parier sur un grand nombre d'éléments dans un combat UFC, par exemple :
1. Qui sera le vainqueur.
2. Combien de temps durera le combat.
3. Comment le combat finira.
4. Durant quelle manche le combat finira.
5. Qui assénera les coups les plus déterminants.
Ce qui fait le succès de l'UFC c'est que personne ne sait vraiment ce qui se passera lors d'une compétition avec la possibilité que de complets outsiders gagnent. Cela séduit visiblement les parieurs.
-
Oú parier sur l'UFC
Pour tous mes paris UFC, j'utilise Bet365 auprès de qui je place mes paris MMA depuis 2011 sans soucis. Pour vous inscrire, il vous suffit de cliquer sur le lien figurant au haut de cet article.
UFC Fight Night: Alistair Overeem vs Alexander Volkov
The next UFC event will see two Heavyweight clash as Alistair Overeem will be taking on Alexander Volkov at the UFC Apex in Las Vegas.
This follows a string of three shows at UFC Fight Island, which culminated in the knockout of Conor McGregor at the hands of Dustin Poirier.
-
Alistair Overeem is in the midst of a rebirth in the UFC, as he has won 4 out of his last 5 fights.
If he gets past Alexander Volkov, Overeem may be able to stake a claim to a shot at the title later in the year.
Overeem is coming off of impressive victories over Augusto Sakai and Walt Harris.
Overeem is fighting much smarter these days, as he is less inclined to gas himself out early. Instead, Overeem is conserving his energy and picking his shots, and the results have been very favourable.
Alexander Volkov will be a very tough opponent, as Volkov has wins over the likes of Fabricio Werdum and Roy Nelson, just to name a few. Volkov is experienced and possesses a great chin, so this should be a fascinating chess match.
-
Let's look at the current betting odds for this fight, courtesy of Bet365:
Source: Bet365
Time Stamp:
January 24th, 2021 1:13 pm EST
Odds Subject to Change
Alistair Overeem, 2.50
Alexander Volkov, 1.57
As you can see, Volkov is a small favourite to win on Saturday night.