Lionel Messi Was Just 4'2 When He Signed With Barcelona
Published on July 29th, 2023 3:45 pm EST
Written By:
Dave Manuel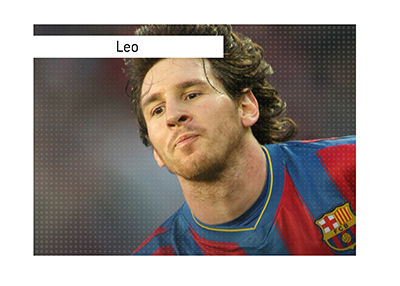 Lionel Messi came from very humble beginnings, as his father was a factory worker and his mother was a cleaner.
The Messi family did not have much money.
What they did have, however, was a phenomenally talented young son who had just been diagnosed with GHD (Growth Hormone Deficiency).
-
Lionel Messi was a very short boy growing up, and it wasn't until the age of 11 that he was diagnosed with GHD.
In order to get the human body to continue to grow, GHD is treated with HGH, which is Human Growth Hormone.
The problem?
HGH is expensive - the $900 a month treatment was far more than the Messi family could afford.
-
Two local teams in Argentina - including River Plate - were given the opportunity to sign Messi when he was 13 years old.
At the time, Messi was just 4'2, though he was clearly a phenomenally gifted young football player.
Messi's family had one request from the teams that wanted to sign him - they'd need to pay for Messi's treatment for GHD.
The two Argentinian teams balked at the request, and Messi soon found himself in Barcelona for a trial with the team.
Barcelona's coach, Carles Rexach, liked what he saw, and hurriedly signed Messi to a deal that was written on a paper napkin.
The deal included treatment for GHD.
-
Messi and his father would move to Barcelona, where he would begin play with the FC Barcelona youth academy.
The deal was a good one for both sides - Messi's treatment worked and he started growing at a normal rate, and Barcelona was about to enjoy the services of the greatest footballer that has ever lived.
-
Despite playing for Barcelona and gaining Spanish citizenship, Messi refused to play for the Spanish national team, stating that he was Argentinian and would only play for Argentina's national side.