Top Basketball Betting Sites
--
Click Here To Bet on Basketball Now!
Basketball is a truly global game that is enjoyed by people from the United States to Spain to China to Argentina.
The globalization of the game of basketball has shown itself in the NBA, as some of the league's biggest stars (Doncic, Giannis, etc) were born outside of the United States.
With the globalization of the game of basketball, betting on the game has taken off as well.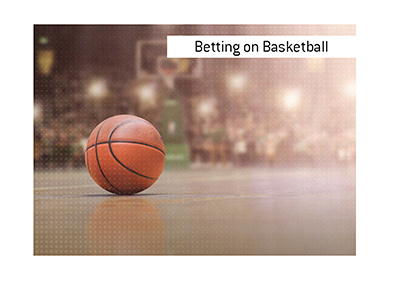 Let's take a look at some of the ins and outs of basketball betting in this article.
Which basketball leagues can I bet on?
In this day and age, sportsbooks offer betting on practically everything.
Of course, betting is available on the NBA, which is the world's most popular basketball league.
In addition, betting is available on Champions League and any other of the major basketball leagues in areas such as Asia, Africa and Europe.
In short - if basketball is being played at a professional level, there is a very good chance that the major sportsbooks will be offering betting on it.
In addition, Olympic basketball betting is also widely offered.
What types of basketball bets can I make?
Betting starts with the straightforward bets, such as the traditional spread wagers, straight up wagers and over/under wagers.
These are the most popular types of basketball bets.
On top of that, sportsbooks have gotten very sophisticated with the types of in-game wagers that are offered.
With in-play betting, you can bet on a game after it has already started, with the odds changing with each trip up and down the court.
On top of that, player props are very popular - for instance, you can bet on whether or not Lebron James will score 26.5 points in a game, where Rudy Gobert will post a rebound total of over or under 19, etc.
There is practically no limit to the different types of bets that you can make.
Quarter and half bets are also very popular when it comes to the NBA.
For instance, you might want to wager on which team will score the most points in the first quarter of the game. Some teams are known for getting off to fast starts, and these types of wagers have grown in popularity over the years.
Is basketball betting legal?
The answer to this question depends entirely on which country/state you reside in.
Legal sports betting is spreading throughout the world, though it will be up to you to determine whether or not it is currently legal in your country.
If you reside in the United States, there is a good chance that sports betting is either legal or about to be legalized.
Which basketball bets have the biggest edge?
Prop bets for sure.
The main lines (spread, over/under) are very hard to beat over time, though the player prop bets can offer an edge to people who are knowledgeable about the players.
After all, with sportsbooks offering hundreds, if not thousands, of player props each day of the NBA season, it can be hard for them to offer the proper lines. Maybe a rebound total is ridiculously low? Maybe a player is getting more and more minutes and the books haven't adjusted? Maybe a player has been battling injuries as of late and hasn't looked very good? These are all things that you can use to your advantage.
Which sportsbook should I use to bet on basketball?
Which sportsbook you decide to use is entirely up to you.
I can only tell you that I have used Bet365 (link above) since 2011 with absolutely no issues.
The site offers everything that I could want, including a wide array of different basketball lines.
I can bet on the NBA, Olympic basketball and any of the other professional leagues in the world.
It's tough to use any other books, as Bet365, in my opinion, is so good.