Sevilla Has Slight Edge To Defeat Juventus at Home on Tuesday
Published on December 7th, 2015 11:51 am EST
One of the most even matches of this week's slate of Champions League games will see Sevilla play host to Juventus on Tuesday evening.
Sevilla has dramatically underperformed expectations during Group play so far, as they have managed to compile a record of just 1-0-4, which is good for just 3 points. With Juventus and Manchester City well ahead, Sevilla is now left to play for the third spot in the group and a spot in the UEFA Europa League Round of 32.
Juventus, on the other hand, will be looking to maintain their lead at the top of Group D, as they currently have 11 points, just two points ahead of the second place Manchester City. With Man City playing a very beatable Borussia Monchengladbach side this week, Juventus will likely need to beat Sevilla to stay at the top of the group.
-
According to the bookmakers, Sevilla vs Juventus should be the closest match of this week's round of games. Let's look at the current betting odds:
Sevilla, 2.50
Draw, 3.20
Juventus, 2.90
As you can see, none of the three possible outcomes have better than 2.00 odds of taking place. Compare this game to a match like Real Madrid vs Malmo, and you have a contest that has the potential to be very close and exciting. Both teams still have something to play for, as Sevilla does not want to finish last in the group and Juventus has ambitions of finishing at the top of the table.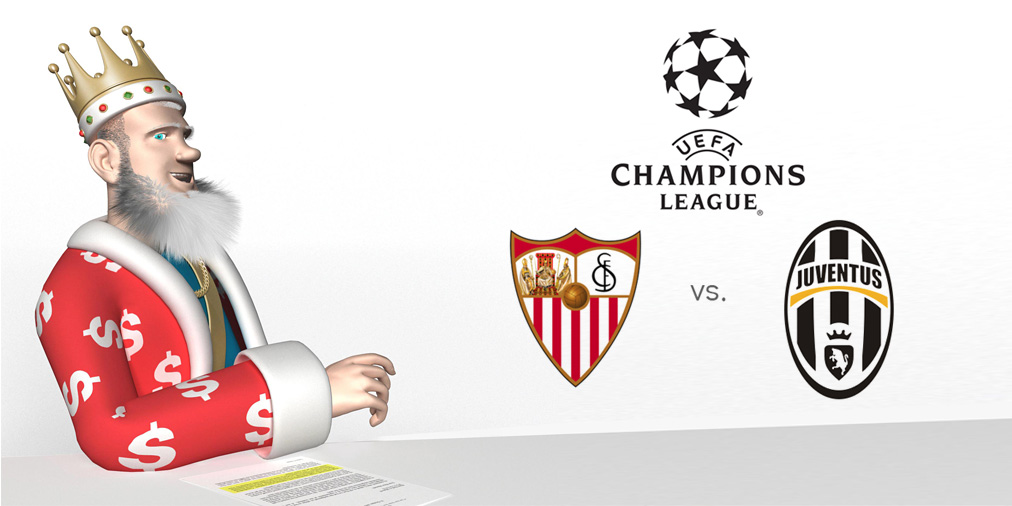 Who do you think will win on Tuesday?