Ronaldo Rumored to Make a Move to Juventus
Published on July 5th, 2018 - 10:53am EST
Written By:
Ned Wilson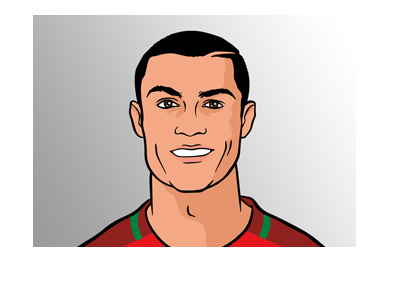 Italian giants Juventus seem poised to land the biggest star in the world of football, Christiano Ronaldo, and re-establish them self as the power-house of European football.
In all the talks of this year's football transfer market, one name stands out above all. Christian Ronaldo is reported to have passed a medical that was needed before he transfers to the Italian giant FC Juventus.
Real Madrid is said to have accepted a €100 million bid for their all-time leading scorer, who spent nine seasons at Bernabeu.
This is Juve's second attempt at bringing the Portuguese star in their ranks after a 2002 offer to Sporting of Portuguese Primeira failed to materialize and Manchester United snatched then upcoming star who was only 18 at the time.
Some other notable players who have been added to the Juventus squad this summer so far include Emre Can from Liverpool, bargain considering he comes as a free player, Valencia's right-back Joao Cancelo for €40 million and a permanent signing of Douglas Costa who was on loan at Bayern Munich, for €40 million as well. To replace their longstanding goalkeeper, Gianluigi Buffon, who is expected to join PSG later this summer, they signed Genoa's goalie Mattia Perin for a bargain €12 million.
The Italian giants seem to be readying them for return to European glory days, something Ronaldo's expected signing could bring to this squad. After having won seven straight Seria A titles, the fans are itching for their team to bring home a European silverware, something Juve last did last in 1995-96 season when they were crowned the European champions.
Currently, Juventus is a 12/1 favorite to win the Champions League. Should this speculation surrounding Ronaldo be confirmed soon, that spread could very well change to reflect the new shift of balance in the European football.