Liverpool Looked Superlative in Rout of Porto
Published on February 15th, 2018 9:50 pm EST
Written By:
Dave Manuel
Click Here To Bet on Liverpool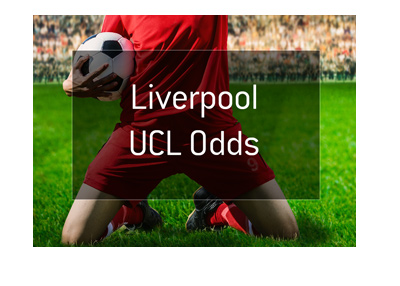 Punters are backing Liverpool to win Champions League in a big way following their Leg 1 Round of 16 thrashing of Porto earlier this week.
According to reports, Liverpool at 14/1 (or lower) to win Champions League is one of the most popular wagers with punters right now following the club's rousing 5-0 victory over Porto. The victory was made all the more impressive by the fact that Liverpool was playing on the road, which gives them a virtually unassailable entry into the quarterfinals.
Sadio Mane was particularly explosive on Wednesday, notching a hat trick before the final whistle sounded. Liverpool in general was overwhelming, as they managed a total of 14 shots on total possession time of 56%.
Porto, which had been playing extremely well in league play up until this point in the season, was left shell-shocked and embarrassed, while punters were left to wonder if they had missed something in Liverpool's Champions League chances.
-
Liverpool was 14/1 to win Champions League shortly after their crushing of Porto, though overzealous fans have knocked that number all the way down to 8/1 at some leading sportsbooks.
Time Stamp:
February 15th, 2018 9:50 pm EST
Odds Subject to Change
These numbers means that punters now believe that Liverpool was the sixth best chance of winning Champions League this season behind the likes of Man City, Bayern Munich, Barcelona, Real Madrid and PSG. At many sports books, PSG and Liverpool have virtually the same odds to win Champions League at this point following Real Madrid's 3-1 victory over Paris Saint-Germain earlier this week.
-
Does Liverpool represent value at 10/1 - 14/1 or are we dealing with recency bias here?