Record Has Stood for Nearly 100 Years
Published on June 1st, 2023 4:37 pm EST
Written By:
Dave Manuel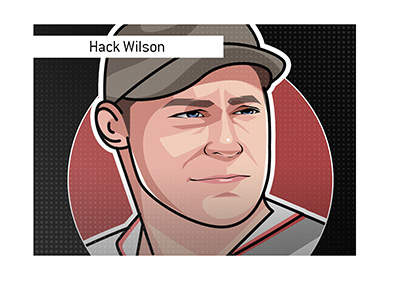 In 1930, Hack Wilson of the Chicago Cubs cashed in 191 RBIs, which is a record that still stands to this day.
A number of players came close to breaking the record, including the likes of Lou Gehrig (184 RBIs), Hank Greenberg (183 RBIs) and Jimmie Foxx (175 RBIs).
In the "modern era" of Major League Baseball, the closest that anyone has come is Manny Ramirez, who cashed in 165 RBIs for the Cleveland Indians in 1999.
-
Hack Wilson posted a number of strong seasons in the big leagues, but his 1930 campaign was truly a work of art.
Over the course of 155 games, Wilson had 585 ABs, 208 hits, 105 walks, 56 home runs and 191 RBIs.
The crazy thing about Wilson's 1930 campaign is that he didn't even get off to a strong start, as he managed just 11 RBIs in his first 18 games of the season.
In early May of 1930, Wilson got red-hot and remained that way for the rest of the year.
Wilson ended the year with an otherworldly OBP of .453, as he was nearly impossible to get out at the plate.
Wilson, along with other offensive players of the era, benefitted from a high number of at-bats, as pitchers would stay in games for much longer.
-
Can the 191 RBI mark ever be broken?
Given the heavy usage of relief pitchers and intentional walks, this seems unlikely. It seems unlikely that a high-production player would be given the number of opportunities required to punch in over 191 runs over the course of a single season.
Unless the game fundamentally changes, Wilson's record might stay intact for another 100 years.