LAFC Has Parlayed $110 Million Expansion Fee Into Billion Dollar Valuation
Published on June 9th, 2023 6:31 pm EST
Written By:
Dave Manuel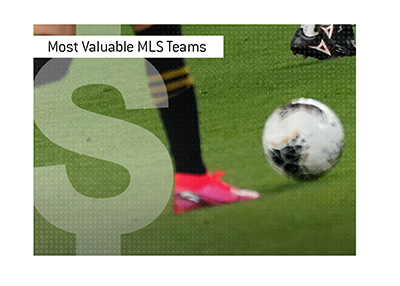 In 2014, LAFC (Los Angeles Football Club) paid an expansion fee of $110 million to join MLS (Major League Soccer).
By 2019, the team was worth $475 million.
In 2023, LAFC, according to Forbes, became the first ever MLS team to command a billion dollar valuation.
The team, which has enjoyed a great deal of success on the field and sells out every game, reportedly brought in $116 million in revenue last season, while making an operating profit of $8 million.
-
Things look to continue to trend higher for LAFC as well.
LAFC recently agreed to a 10-year, $100 million stadium naming rights deal with BMO, and the club will enjoy a cut of the league's new streaming deal with Apple.
Lionel Messi's recent signing with Inter Miami will surely reflect positively on the team's ability to raise ticket prices, while the league in general will benefit from the increased exposure.
On top of all of that, the World Cup is set to take place in the United States/Canada/Mexico in 2026, which will certainly increase the appetite of the American public for soccer.
-
Here are the five most valuable MLS teams as of this moment, courtesy of Forbes.com:
LAFC, $1 Billion
LA Galaxy, $925 Million
Atlanta United FC, $850 Million
New York City FC, $800 Million
D.C. United, $700 Million
The league has a very solid set of owners, including the likes of Arthur Blank, Philip Anschutz and MLSE, just to name a few.
The league is looking to be in very strong shape, which is why current expansion fees are rumored to be $500 million.
With the World Cup approaching in a few years and Lionel Messi about to enter the league, it shouldn't be too long until we have our first $2 billion MLS franchise.
Source: Forbes.com -
MLS Franchise Values