Portugal Has Significant Edge To Beat Iceland on Tuesday
Published on June 14th, 2016 11:26 am EST
Cristiano Ronaldo, one of the world's very best football players, will be leading Portugal into their match against Iceland later today.
The Portuguese side will be leaning heavily on Ronaldo this tournament, though players like Eder and Nani will also be looked upon to contribute as well. Make no mistake, though - the hopes of Portugal rest squarely on the shoulders of Ronaldo, and this fact is not lost on Portugal's opponents. Teams will be focusing their efforts on shutting down Ronaldo.
Not much is expected of the Icelandic side this tournament - this can be a dangerous thing, however, as Iceland has absolutely nothing to lose. Scoring a victory over a team like Portugal would be a large feather in the cap of Iceland, which is why they shouldn't be slept on for Tuesday's game.
-
Here are the odds for Tuesday's game between Portugal and Iceland:
Portugal, 1.50
Draw, 3.75
Iceland, 8.50
As you can see from these odds, Portugal is the clear favourite to win and should win most times. Iceland, on the other hand, is a significant underdog.
-
Here are the five likeliest outcomes of Tuesday's game between Iceland and Portugal:
Portugal Wins 1-0, 5.50
Portugal Wins 2-0, 6.00
Portugal Wins 2-1, 9.00
Portugal Wins 3-0, 9.00
Draw 0-0, 9.00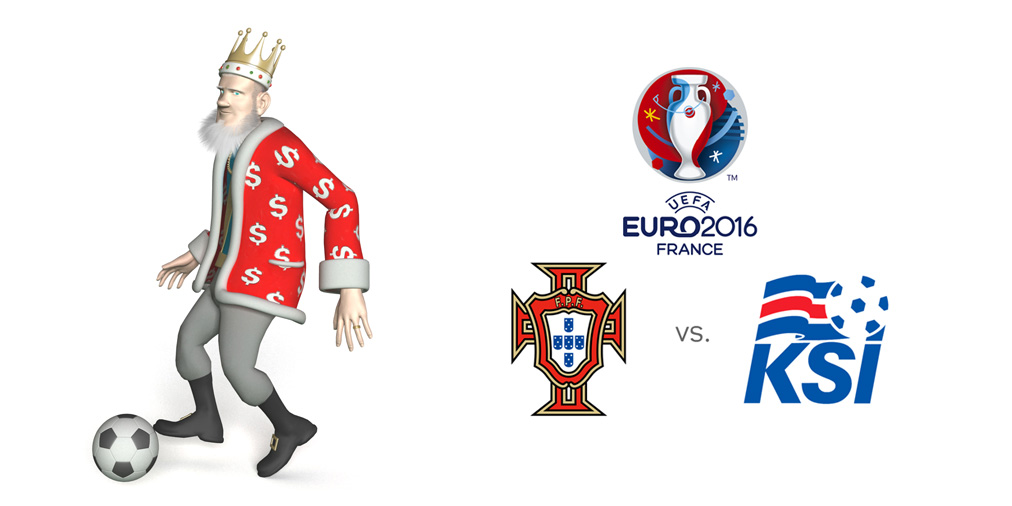 Of the players participating in Tuesday's match, Ronaldo is the only player who is better than a coin flip to score. The aforementioned Eder and Nani, however, have better than 3.00 odds of scoring.