Leicester welcome Spurs in tasty encounter
Published on May 18th, 2017 11:20 am EST
Written By:
Cian Murray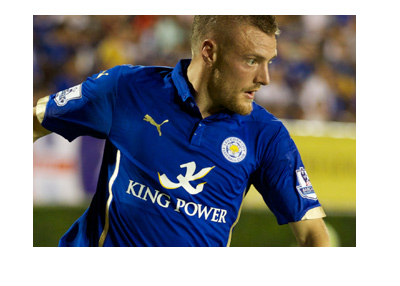 Last season's overperformers face off against this season's on the second last matchday of the Premier League. Of course on the surface, Tottenham Hotspur's second place finish doesn't compare to Leicester's unprecedented league win, but nothing really does.
That being said, Spurs have overachieved if you consider their budget, fanbase and past finishes in the Premier League. They are a big club, but in terms of the Premier League, there are at least five bigger.
It's a sign of how much they have improved by how disappointed they are at not winning the league. However, if you told a Spurs fan at the start of the season that their side would finish second, we reckon they would take it.
Realistically, Leicester was never going to recreate their glorious achievements of last summer and most of their fans would have not expected to either. However, they would have also not expected to be relegation candidates for much of the season.
It's true that The Foxes languished near the bottom for much of the season, but they managed to pull through and overall, this season will probably be looked upon fondly.
Leicester reached the quarter-finals of the Champions League and a top-10 finish is still within their grasp. Since Craig Shakespeare has taken over, they have been incredibly competitive and some of the enthusiasm from last year's triumph has reappeared.
This game is at the The King Power Stadium, so we certainly give Leicester a fighting chance. They go into this game at 3/1, which we think is a great price.
They were incredibly unlucky against Manchester City in their last game. There was a farce regarding a penalty taken by Riyad Mahrez. The referee was right to rule out his goal, but there is no doubt that it was an incredibly unlucky event and one which derailed Leicester's valiant attempts to get something from the game.
If it went in, the game would have finished 2-2. The draw is not an unlikely scenario here either, with it priced at 29/10.
Spurs have been in good form all season and asides from a recent blip against West Ham, have looked a quality side. They are 17/20 to get the three points here, but we just have a funny feeling that Leicester might pip them to the post.
We are sticking with a Leicester victory and expect the Craig Shakespeare and Jamie Vardy love-in to continue on into the future.