Barcelona Seen as Having Slight Edge To Win Champions League Match
Published on November 21st, 2017 7:48 pm EST
Written By:
Dave Manuel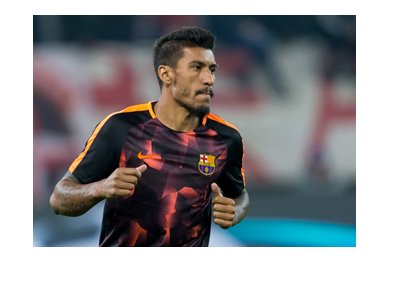 One of the highest profile Champions League matches on Wednesday will see Juventus play host to Barcelona.
Barcelona, which is currently cruising in La Liga, is sitting at the top of Group D. Here are the standings as of this moment:
Barcelona, 3-1-0, 10 points
Juventus, 2-1-1, 7 points
Sporting CP, 1-1-2, 4 points
Olympiakos, 0-1-3, 1 point
There is a big talent drop-off between the #2 and #3 teams in the group, which means that Barcelona and Juventus should be able to easily move through to the Round of 16. That being said, a Juventus loss on Wednesday coupled with a Sporting CP victory over Olympiakos could make Juventus start to sweat a little bit.
Here are the current betting odds for Wednesday's match:
Juventus, 3.00
Barcelona, 2.54
Draw, 3.29
-
One of Juventus' biggest issues in this game will be finding their way past the Barcelona defence, which has been sublime so far this season.
As a matter of fact, Barcelona has allowed just 1 goal in their last six La Liga and Champions League contests, and even that goal wasn't enough to beat them.
Barcelona obviously lost the services of Neymar in the offseason, though they have responded by tightening up their defensive game. The club still has the offensive talents of Messi and Suarez, and coupled with a greatly enhanced defensive strategy, have managed to vault themselves into the clear lead in La Liga and into a very strong position in Champions League.
-
Juventus possesses a great deal of talent as well, though they will be hard-pressed to stand toe-to-toe with Barcelona.
Odds Source
: William Hill