Juventus v Lazio Super Cup Betting Odds
Published on August 13th, 2017 3:06 am EST
Written By:
Dave Manuel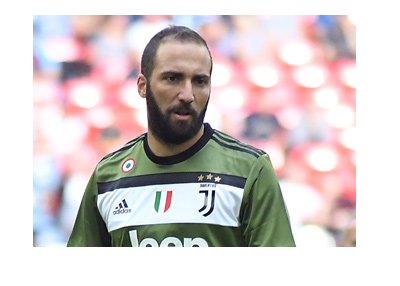 On Sunday afternoon, Juventus will take on Lazio in the 2017 edition of the Italian Super Cup, aka the Supercoppa Italiana.
This match pits last season's winners of Serie A against last season's winners of Coppa Italia. Juventus and Lazio have squared off twice in the Italian Super Cup over the past 4 years, with Juventus winning both matches. Lazio will be out for a small measure of revenge on Sunday, as they try for the win at Stadio Olimpico in Rome.
With a win on Sunday, Juventus would move into sole possession of first place when it comes to Italian Super Cup victories. They have won the Cup seven times in their illustrious history, with their most recent victory coming last year against Milan. Lazio, for their part, has won the Cup three times, with their most recent win coming in 2009.
-
Juventus is the favourite to win on Sunday - here are the current betting odds:
Juventus, 1.85
Draw, 3.50
Lazio, 4.50
The odds to lift the Cup clearly favour Juventus:
Juventus, 1.40
Lazio, 2.75
The over/under line for this match is currently set at 2.5 goals:
Over 2.5 Goals, 2.00
Under 2.5 Goals, 1.80
-
Juventus is expected to be the cream of the crop this year in Italian Serie A, as they are currently better than even odds to win the league title (8/11).
Lazio, on the other hand, is far off the pace at 66/1.
It's clear that Juventus is the superior club, and they will be hard to beat on Sunday afternoon as they attempt to move ahead of Milan for the most Italian Super Cup victories.
-
There were some upsets in the English Premier League on Saturday - can the upsets spill over into Sunday as well?