Portsmouth vs Reading Battle Has High Mark of 11 Goals
Published on December 2nd, 2020 1:21 pm EST
Written By:
Dave Manuel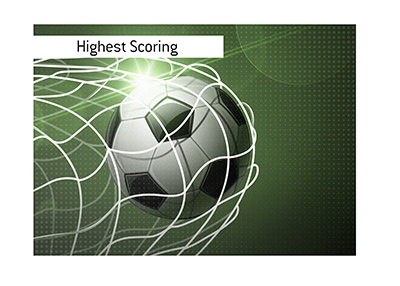 What are the highest scoring games in the history of the English Premier League?
There have been some very lopsided results in EPL history, though in order to set the mark for the highest scoring game, you usually need two teams to both score a bunch of goals.
This is what happened on September 29th, 2007, when Portsmouth battled Reading.
The two sides combined for a record 11 goals, with Portsmouth winning by a mark of 7-4.
There were only three goals scored in the first half, though the floodgates really opened in the second.
From the 75th minute on, five of the 11 goals were scored.
Here are highlights from the game:
-
A total of five English Premier League games have seen the two teams combine for 10 goals - here they are:
Tottenham Hotspur 6-4 Reading
December 29th, 2007
Tottenham Hotspur 9-1 Wigan Athletic
November 22nd, 2009
Manchester United 8-2 Arsenal
August 28th, 2011
Arsenal 7-3 Newcastle United
December 29th, 2012
West Bromwich 5-5 Manchester United
May 19th, 2013