Gareth Bale Currently 1/20 To Be Transferred to Tottenham
Published on September 16th, 2020 7:26 pm EST
Written By:
Dave Manuel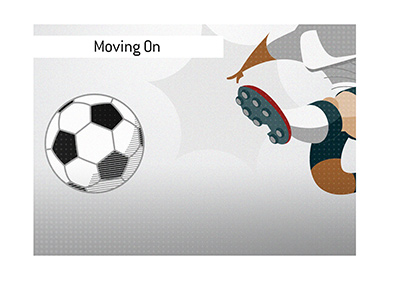 According to the bookmakers, Gareth Bale taking his talents to Tottenham in the English Premier League is practically a certainty at this point.
Both Gareth Bale and Real Madrid were both clearly ready to move on, so it's no surprise that Bale will almost certainly be calling a new team home very soon.
Over the past few days, the two leading contenders were Tottenham and Manchester United of the English Premier League.
Over the past 24 hours, there was more and more smoke regarding a possible Bale transfer to Tottenham.
According to reports, a loan deal is close between Real Madrid and Barcelona, though such a deal is said to be "complicated".
Real Madrid gave permission for Bale to start discussions with Tottenham's staff, including head coach Jose Mourinho.
Real Madrid and Tottenham's lawyers are apparently working around the clock to finalize a deal.
-
Bale spent six years of his career in Tottenham before departing for Real Madrid.
At the time, the transfer for Bale was the largest in the history of the game of football.
The honeymoon between Bale and Real Madrid would eventually end, with both sides reportedly unhappy.
After a couple of tumultuous years, the two sides eventually agreed to move on.
Now, as of the time of this writing, Bale is simply waiting for a phone call and he will immediately depart for his new club.
In the end, Bale's familiarity with Tottenham was likely the deciding factor, as Manchester United reportedly made a hard run at Bale as well.
-
As you can see from these odds, Bale to Tottenham is practically a sure thing at this point.
As with any deal, things could still fall apart, though Tottenham fans should be very optimistic at this point.
Here are the current betting odds as to where Bale will play next (courtesy of a major European sportsbook):
Tottenham, 1/20
Real Madrid, 3/1
Man Utd, 18/1
Any Chinese Club, 33/1
Everton, 33/1
Any MLS Club, 40/1
PSG, 40/1
Man City, 40/1
Liverpool, 50/1
Juventus, 50/1