Norwich, Watford, Brentford Seen as Likeliest To Be Sent Down
Published on August 4th, 2021 12:54 pm EST
Written By:
Dave Manuel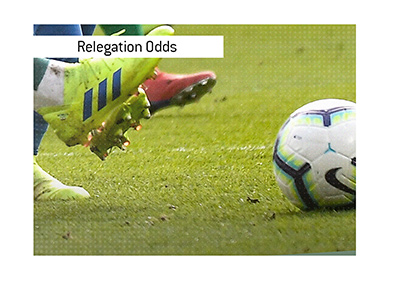 One of the most popular wagers for the English Premier League every year is betting on which teams will be sent down at the end of the season.
Each year, three teams get sent back down, while three teams are moved up to take their places.
The stakes are massive in relegation, as teams that are in the English Premier League will make many millions of pounds, thanks largely to a take of the lucrative TV contracts that the league has signed.
In addition, teams benefit from larger crowds (people want to see the best players in the world in person), increased merchandise sales, etc.
In short - relegation is a big, big deal.
-
There are three teams that are essentially a coin flip to be sent down at the end of the 2021/22 season. They are:
Source: Bet365
Time Stamp:
August 4th, 2021 12:45 pm EST
Odds Subject to Change
Norwich, 1.83
Watford, 2.00
Brentford, 2.10
Norwich is the only team that has better than even odds to be sent down, while Watford and Brentford are both seen as coin flips.
Crystal Palace is definitely in contention to be relegated, as they are currently listed at 2.75 to be sent down at the end of the year.
The other teams that are seen as possibles to be sent down are:
Burnley, 3.50
Newcastle, 3.75
Southampton, 5.00
Wolverhampton, 6.00
Brighton, 7.00
Aston Villa, 7.00
Leeds, 10.00
West Ham, 10.00
-
If you are wondering which team has the WORST odds to be relegated?
That would be Man City, which is currently listed at 2001.00 to be sent down at the end of the season.
Chelsea, Liverpool and Manchester United are all 1001.00 to be sent down.