EA Sports and UEFA Launch eChampions League
Published on November 11th, 2018
Written By:
Ariel Noel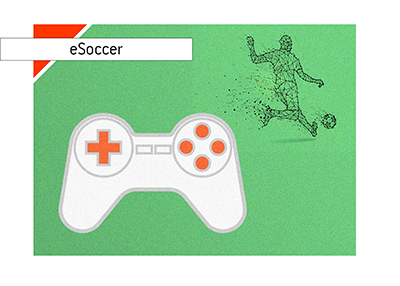 Following the unveiling of ePremier League a short while ago, the video game maker EA Sports have announced a launch of eChampions League, a collaboration with UEFA, based on the biggest football club tournament in the world - the Champions League.
The tournament will be played on the FIFA 19 game and exclusively on the Playstation console. The prize fund is $280k, with the winner walking away with $100k. The eChampions League will be a part of the EA Sports FIFA 19 Global Series of tournaments.
The North American based EA Sports have nearly completed their march towards complete domination of the soccer video game industry. It was not long ago that their bitter rival, Pro Evolution Soccer, produced by the Japanese video game maker Konami, held the important UEFA license. From 2018/19 season on, EA Sports FIFA holds all major soccer league licenses and have announced electronic versions of competitions such as the Spanish La Liga, German Bundesliga etc. The FIFA eWorld Cup, based on the FIFA World Cup, was also played this summer.
This season's eChampions League tournament is structured in such a way that the top 64 players will advance to the live qualifying event, from where the eight top players will advance to the tournament final set to be played the day before the Champions League final in Madrid, Spain. The Champions League final is taking place at the Wanda Metropolitano, the new Atletico Madrid stadium, on June 1st, 2019. The venue for the eChampions League final has not been announced yet.
The world of esports is rapidly evolving. It will be interesting to see what the viewer interest and prize funds are for some of these soccer related esports events in a few years time. The industry is predicting big things for esports growth, but we will just have to wait and see how things play out.