Brazil, France Early Favourites To Win in 2022
Published on July 15th, 2018 6:37 pm EST
Written By:
Dave Manuel
Click Here To Bet on Football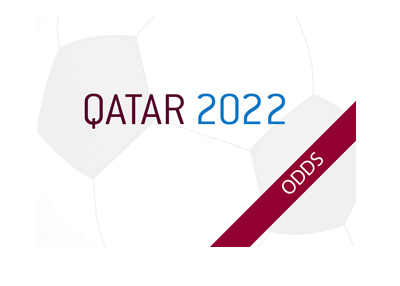 The 2018 World Cup in Russia is now behind us, with France emerging victorious following a 4-2 victory against Croatia.
The eyes of the football world will now turn towards league play, the Euros and the 2022 World Cup in Qatar.
As you can imagine, the usual batch of countries are near the top of the list as favourites to win the 2022 World Cup. Brazil is considered the favourite at 7/1, while France, Germany and Spain follow close behind at 8/1.
Belgium and England, which both turned in strong performances in Russia, are 13/1 and 15/1 to win in 2022, respectively.
Croatia, which shocked the world by making it through to the finals, is currently listed at 41/1 to win in 2022.
Portugal, which may or may not enjoy the services of Cristiano Ronaldo in 2022, is listed at 26/1 to win, while Italy, which missed the tournament altogether this time around, is listed at 17/1.
As we've seen this year, there are always some major surprises in store at the World Cup, not only in terms of which teams will do well in the tournament, but also in terms of which teams will qualify. The United States and Italy were both teams that surprisingly missed in 2018 - who will be the surprises in 2022?
-
Here is a list of the top 20 teams to win the World Cup in 2022, based on their current odds, courtesy of Bet365:
Source: Bet365
Time Stamp:
July 15th, 2018 6:33 pm EST
Odds Subject to Change
Brazil, 7/1
France, 8/1
Germany, 8/1
Spain, 8/1
Argentina, 11/1
Belgium, 13/1
England, 15/1
Italy, 17/1
Netherlands, 21/1
Croatia, 41/1
Portugal, 26/1
Uruguay, 41/1
Columbia, 41/1
Chile, 51/1
Mexico, 67/1
Sweden, 101/1
USA, 101/1
Austria, 151/1
Czech Republic, 151/1
Denmark, 101/1
Russia, 151/1
-
Who do you think will win in 2022?