Manchester United Seen As Favourite To Secure Ronaldo - If He Leaves Real Madrid
Published on June 19th, 2017 5:47 pm EST
Written By:
Dave Manuel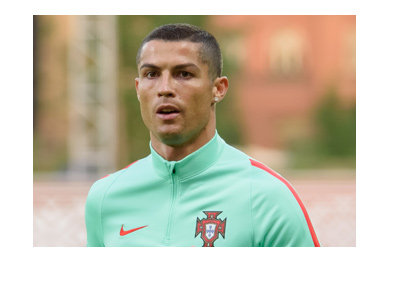 Could Cristiano Ronaldo, arguably the greatest football player that the world has ever seen, actually be on the move?
You would think that Cristiano Ronaldo would be loving life right now. After all, Portugal won at Euro 2016, Real Madrid has won back-to-back Champions League titles and the club also won La Liga this past season as well. Ronaldo, who is currently playing in the Confederations Cup in Russia, should be on top of the world right now.
Spanish tax authorities, however, are currently investigating Ronaldo, which has left Ronaldo infuriated and wanting to leave Real Madrid. In addition, Ronaldo says that the fans of Real Madrid were overly hard on him this year, especially given the haul of trophies that Ronaldo was able to provide.
Depending on who you ask, Ronaldo has sworn never to play in Spain again. Real Madrid, which is one of the world's richest clubs, has vowed that they don't intend on letting Ronaldo walk.
An unhappy Ronaldo, however, certainly has some leverage in these proceedings, and Real Madrid may be forced to part with their superstar.
This has fans asking - where might Ronaldo be headed, if anywhere at all?
-
As of this moment, Real Madrid is seen as the favourite to retain Ronaldo's services after the summer transfer window closes. The idea is that the powerful club will help Ronaldo to resolve his tax issues with the Spanish government. If they can't do that, Ronaldo may be on the move.
If Ronaldo does go anywhere, Manchester United is seen as the likeliest landing spot. Ronaldo has said that Man Utd would be his team of choice and the odds certainly reflect this.
Paris Saint-Germain is another possibility. After that, the outliers include a Chinese club, a MLS club or a team like Man City or Chelsea.
-
Here are the current betting odds:
Real Madrid, 1/2
Man Utd, 9/4
Paris Saint-Germain, 7/1
Barcelona, 20/1
Benfica, 20/1
Any MLS Club, 20/1
Any Chinese Club, 20/1
Man City, 33/1
Tottenham, 40/1
Bayern Munich, 33/1
Chelsea, 25/1
Monaco, 40/1
AC Milan, 40/1
Any Scottish Club, 66/1
Arsenal, 33/1
Sporting Lisbon, 50/1
Everton, 80/1