Sevilla Massive Underdog To Defeat Barcelona
Published on May 17th, 2016 2:41 am EST
Barcelona will be looking for its record 28th Copa del Rey title when they take on Sevilla this weekend.
Barcelona has had a very decent season, as they recently captured another La Liga title after edging out both Real Madrid and Atletico Madrid in the final weeks of play. Though they disappointed their fans by bowing out early of the Champions League, they can still salvage a very respectable season by defeating Sevilla this weekend.
Sevilla, on the other hand, has had a fantastic season. In addition to making it through to the Copa del Rey final, they also have a chance to win the Europa League title when they do battle with Liverpool later this week. In addition, Sevilla had a respectable run in La Liga this season, finishing in 7th place.
-
Here are the odds for the Copa del Rey final, which is set to take place on May 22nd, 2016:
Barcelona, 1.25
Draw, 5.50
Sevilla, 9.00
According to these odds, Barcelona should win this match easily.
The big question, of course, will be motivation. Will Sevilla be able to perform mere days after the Europa League final? Regardless of what happens in this match, there is a big possibility of a letdown for the squad.
With Barcelona, the same fear presents itself - with their Champions League hopes dashed and another La Liga title already in the bag, what kind of motivation will they have in the Copa del Rey final? Will Messi and Neymar, Jr., who have played an insane amount of football over the past couple of years, be mentally checked into this match?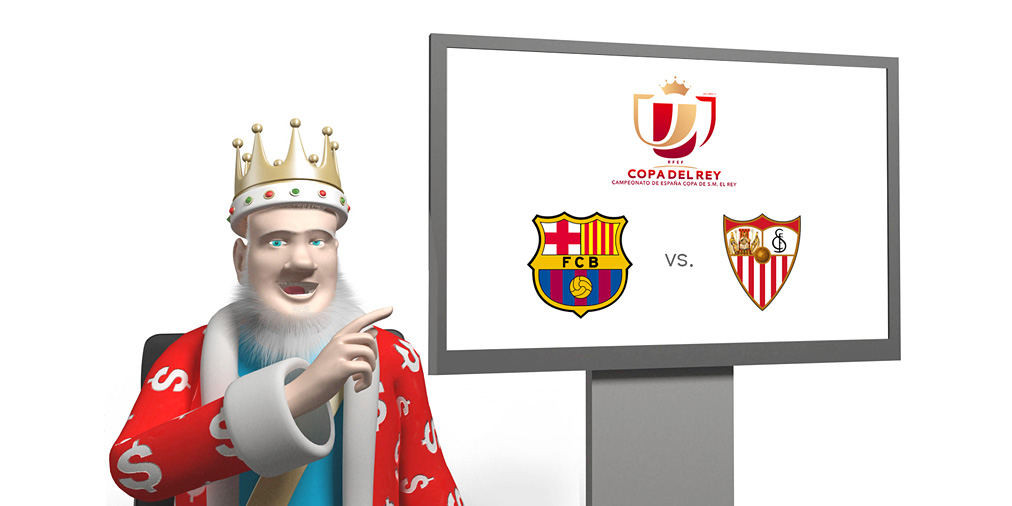 If both teams bring their best games, Barcelona should easily win. It will be interesting to see how this match ends up playing out.