Highest Average Salaries in Club Football
Published on December 16th, 2018
Written By:
Ariel Noel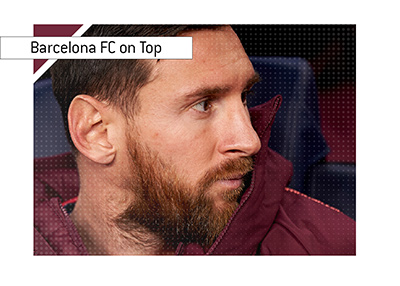 Who are the highest average salary paying football clubs in the year 2018?
The club featuring superstar player Lionel Messi, Barcelona FC, tops the list and by a stretch. The usual suspects: Real Madrid, Juventus, Manchester United and Bayern follow.
Previously, we evaluated
median salaries in sports
and
top average salaries in football ranked by leagues
. In this article, we take a look at player salaries from a club level. What does an average player playing for Manchester United for example make? Let's take a look.
It is not a secret that certain players get paid a lot more than some of their teammates on any given squad. Messi, with his $60+ million salary per year, bumps the Barcelona FC average salary number up significantly. Below is the data on highest wages paid, on average, by football clubs, who are among the top 50 highest paying clubs in all of sports. The top 50 list is dominated by NBA teams and features 11 European football clubs. Here they are:
Ranking - Club - League - Average annual player salary (weekly)
1 - Barcelona - La Liga - $13,755,714 ($264,533)
2 - Real Madrid - La Liga - $10,644,272 ($204,698)
9 - Juventus - Serie A - $8,850,879 ($170,209)
10 - Man Utd - EPL - $8,598,297 ($165,352)
15 - Bayern Munich - Bundesliga - $8,358,534 ($160,741)
17 - Atletico Madrid - La Liga - $8,098,836 ($155,747)
18 - PSG - Ligue 1 - $8,034,064 ($154,501)
20 - Man City - EPL - $7,885,589 ($151,646)
35 - Chelsea - EPL - $6,605,321 ($127,025)
38 - Liverpool - EPL - $6,398,687 ($123,052)
39 - Arsenal - EPL - $6,385,748 ($122,803)
--
The NBA first team size is 14 players. The EPL teams, for example, have 25 players on their first team roster. This is the big reason why NBA players are on average paid more; there is simply less of them. Overall, soccer clubs pay more money in total to their players.
Among the 11 clubs on the list above, five are from the English Premier League, three are from the Spanish La Liga, while the German Bundesliga, French Ligue 1 and the Italian Serie A have one team each on the list.
The average annual salary number changes from year to year, from club to club, but the numbers generally have been on a steady rise. The money seems to keep flowing into the '
beautiful game
' independently of the global economic climate. Soccer, for the most part, has been in a universe of its own. The time will tell if football is in a financial bubble and if there is a contraction on the horizon.
In the meantime we can enjoy the abundance that is in the game from the financial side of things. Star players, obviously, will enjoy it even more.
--
See also:
Salaries in the MLS