Four Round of 16 Games To Take Place This Week
Published on March 7th, 2016 1:27 am EST
Four games - PSG vs Chelsea, Benfica vs Zenit Saint Petersburg, Gent vs Wolfsburg and AS Roma vs Real Madrid - comprise this week's Champions League schedule of Round of 16 games.
Of these four games, Chelsea vs Paris Saint-Germain is expected to be the closest, as Chelsea is currently listed at +160 to win, while PSG is listed at +170. Given that Chelsea and Paris Saint-Germain are two of the biggest football clubs in the world, there is no doubt that most of the eyeballs will be on this game this week.
While Chelsea and PSG both have essentially the same odds to win on Wednesday, Paris Saint-Germain is the clear favourite to advance to the Champions League quarter-finals, as evidenced by these odds:
Chelsea, +200
Paris Saint-Germain, -275
Chelsea was able to score a crucial away goal in the first leg, as they lost 2-1 to PSG, though they will still need to beat their foes on Wednesday to have a chance. A 1-0 win for Chelsea on Wednesday would send them to the quarter-finals, while a 2-1 win would force some extra time.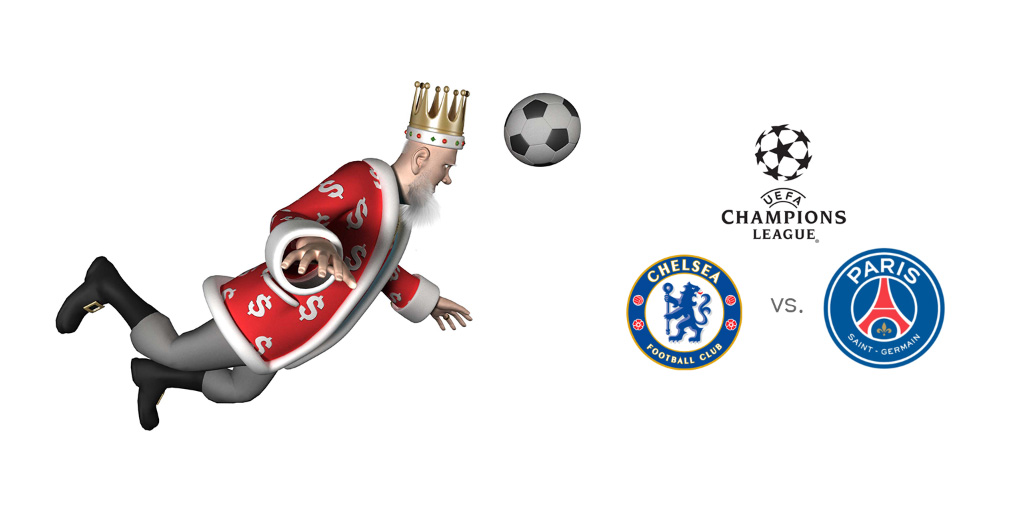 Paris Saint-Germain is loaded with offensive talent this year, as they have the likes of Zlatan Ibrahimovic, Edinson Cavani and Angel di Maria on their side. Chelsea, on the other hand, will be relying heavily on Diego Costa to penetrate the PSG defense on Wednesday.
-
Chelsea, which has had an extremely underwhelming performance in the English Premier League so far this season, is limping into this match against PSG fresh off of a 1-1 draw at home against Stoke City FC. This is not exactly the way that the club wanted to enter their biggest match of the season against Paris Saint-Germain.
PSG, on the other hand, is also underwhelming as of late, as they are coming off of a 0-0 draw at home against Montpellier HSC.