Saturday Will Feature Busy Eight-Game Slate of Action
Published on October 19th, 2018 7:23 pm EST
Written By:
Dave Manuel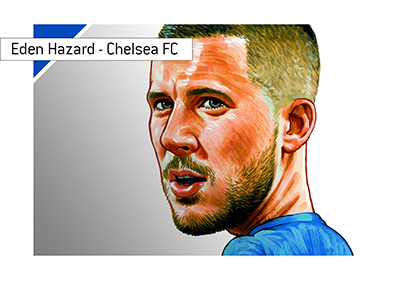 The English Premier League is returning this weekend with a number of interesting clashes, namely Chelsea vs Manchester United in the Saturday early game.
Saturday's game at Stamford Bridge will feature Chelsea, currently sitting at the top of the table in a three-way tie with Manchester City and Liverpool, taking on the stumble club from Manchester United.
Manchester United's season is on the brink of disaster, as disharmony between manager Jose Mourinho and a number of the club's top players is threatening to derail Manchester United's EPL campaign. As of this moment, Manchester United sits in 8th place in the table, seven back of the frontrunners, and desperately needs to put together a string of wins in order to climb back into contention.
Following a disastrous string of results that included a Champions League draw against Valencia and a loss to West Ham, Manchester United pulled one out of a hat when they came back to beat Newcastle 3-2. Can Manchester United build on this momentum, with important games against Chelsea and Juventus on the horizon? The issues at the club are still there, and it seems hard to imagine that things have been smoothed over at this point.
Chelsea, on the other hand, is enjoying a resurgence and can guarantee themselves a continued share of the top of the table with a win on Saturday.
This is a much more important game for Manchester United than it is for Chelsea, though both teams have plenty to play for on Saturday afternoon.
-
Here is the full slate of Saturday games in the EPL:
Chelsea vs Man Utd
Bournemouth vs Southampton
Newcastle vs Brighton
Man City vs Burnley
Cardiff vs Fulham
West Ham vs Tottenham
Wolves vs Watford
Huddersfield vs Liverpool