Gianluigi Buffon Becomes First Player to Reach 650 Appearances in Italian Serie-A
Published on October 18th, 2020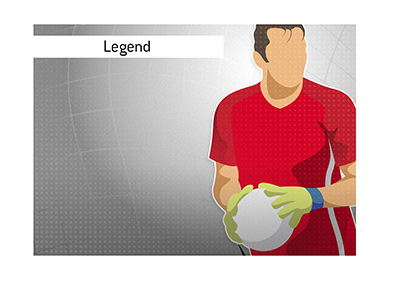 Gianluigi Buffon is widely regarded as one of the greatest goalkeepers of all time, with many putting him at the very top. His longevity as a player and statistics certainly lend themselves to that claim. As of October 17th, 2020, Buffon became the first player to make 650 appearances in Serie A at the age of 42.
Buffon began his career at Parma in their youth system before transitioning to the first team in 1995. Buffon proved himself in those early years, winning the starting spot and helping Parma to a number of victories; winning the UEFA Cup, second place in Serie A and a Coppa Italia win to name a few.
In 2001, Juventus made a world record payment of around 51 million euros - a record that would stand until 2017. At Juventus, Buffon would go on to achieve unbelievable success. He won 2 Serie A titles before Juventus were embroiled in the Calciopoli scandal and promptly relegated. However, Buffon stayed at the club and helped them get promoted. Once back in the top flight, Juventus went on to win 8 successive Serie A titles and 4 successive Coppa Italias.
At the international level, Buffon also helped his country to win the 2006 World Cup, keeping 5 clean sheets and only conceding 2 goals the entire tournament. Buffon also captained his country to a runner-up spot at the European Championships in 2012.
Buffon has consistently been praised by fellow professionals about how consistent he has been in his play over the years. He has had the ability to collect corners, make instinctive saves and act as a sweeper keeper for those systems that require it. The fact that he has managed to stay at such a high level for so long backs the claim that he might just be the best of all time.