Dortmund vs Real Madrid Set To Be Closest Champions League Match of the Day
Published on September 25th, 2017 8:46 pm EST
Written By:
Dave Manuel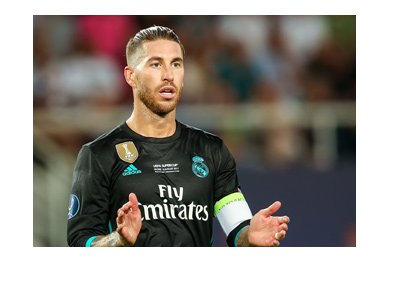 There are a total of eight Champions League matches on Tuesday and another eight on Wednesday, which is a true dream for football lovers across the world.
There are some very lopsided games that will be played, while others should be very tight.
According to the bookmakers, Tuesday's game between Borussia Dortmund and Real Madrid should be the closest of the bunch, as you will quickly see from the odds listed below.
With Borussia Dortmund hosting Tuesday's match, there is practically no difference in the odds between Dortmund and Real Madrid.
Here are the current Group H standings after 1 game:
Real Madrid, 3 points
Tottenham Hotspur, 3 points
Borussia Dortmund, 0 points
Apoel Nicosia, 0 points
A loss for Borussia Dortmund on Tuesday would be devastating to their chances of advancing, as Tottenham Hotspur is expected to easily beat APOEL Nicosia. It seems almost impossible to imagine Dortmund overcoming a 6 point disadvantage in the group, which is why they must win on Tuesday.
-
Here are the betting odds for the match:
Borussia Dortmund, 9/5
Draw, 3/1
Real Madrid, 8/5
As you can see, Real Madrid has a very slight edge to win, though neither team is better than even money to win.
-
Real Madrid is the defending Champions League title holder, and with that comes confidence that is impossible to duplicate.
Borussia Dortmund will do very well if they can manage a point at home against Cristiano Ronaldo and Real Madrid, though the fact of the matter is that they likely need to do much better than that.