Bayern Munich Looking for a Sponsor Switch from Audi to BMW
Published on September 17th, 2018
Written By:
Ned Wilson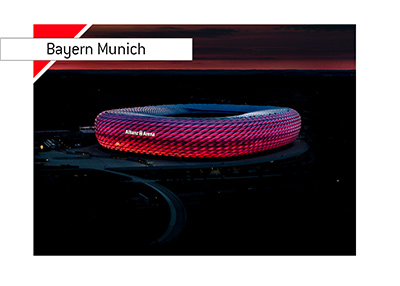 It has been reported that Bayern Munich are looking to end their car sponsorship deal with Audi in favor of BMW after negotiations were held with Bayern president Uli Hoeness.
While the reasoning behind the intent to switch car sponsors is solid, with more money on the table and BMW being a company form the same German region of Bavaria as is the team, Audi will not be keen to end a deal which is supposed to last until 2025. Audi also owns an 8.33% stake in a German and European football giants, which is valued today at around €215 million, while they paid €90 million for it in 2011.
Any deal with BMW would likely involve buying out Audi's stake, and while the offer BMW made appears to be about €45 million per year, €30 million more that what the Audi has on the table, Audi holds the strongest card since it's current contract allows it to refuse an end to the current contract ahead of it's expiry date seven years from now.
Bayern Munich have opened the season with three consecutive wins in the Bundesliga and open their 2018/19 Champions league campaign on Wednesday against Benfica of Portugal. With their goals firmly set on winning both Bundesliga and Champions league, no wonder sponsors are trying hard to associate their name with the team.
The club continues to enjoy a strong financial position with record revenues and profitability margins last year, but with some other mega-sponsorship deals in football announced over the past few months it appears to be only natural for power clubs to want to renegotiate their long-term contracts. Whether Bayern Munich will be successful in trying to bring BMW on board remains to be seen.