Arsenal 2/9 Favourites To Win At Home on Sunday Afternoon
Published on January 21st, 2017 2:59 pm EST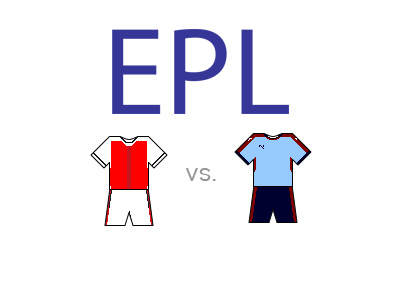 Arsenal will have a chance to maintain the second place position in the English Premier League table on Sunday when they play host to Burnley FC.
After Saturday afternoon's action, the top of the English Premier League table looks like this:
Chelsea, 52 points
Tottenham, 46 points
Liverpool, 45 points
Arsenal, 44 points
Arsenal has a game in hand on both Tottenham and Liverpool, so three points against Burnley would propel them into second spot.
Burnley FC, on the other hand, is languishing in the bottom half of the table with a total of 26 points. The good news for their supporters is that Burnley could potentially vault themselves into 9th place in the table with a win on Arsenal, though that will be a tall task indeed.
Arsenal is unbeaten in their last four EPL games, while Burnley is 3-0-1 in their last four. The bad news for Burnley is that they have been absolutely putrid on the road so far this season, managing to muster just 1 point over a total of 9 away games - this is, by far, the worst road performance in the league. Arsenal, on the other hand, has managed 23 points at home.
-
As you can imagine, the odds are heavily stacked in Arsenal's favour on Sunday - here are the current betting odds:
Arsenal, 1/5
Draw, 13/2
Burnley, 16/1
Here are the five likeliest outcomes of Sunday's game, according to the bookmakers:
Arsenal 2-0, 11/2
Arsenal 3-0, 13/2
Arsenal 1-0, 15/2
Arsenal 2-1, 10/1
Arsenal 3-1, 11/1