A "Tie" Bet Results in a "Push"
Published on September 11th, 2020 8:33 pm EST
Written By:
Dave Manuel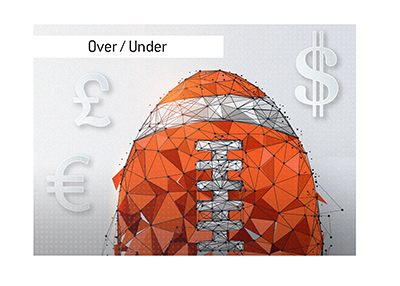 So let's say that the Detroit Lions are playing the Chicago Bears on Monday Night Football.
Due to some key injuries, you believe that the game will be a low-scoring affair, as both of the team's top offensive weapons are hurt.
The over/under line is set at 54 points exactly, and you decide to bet the under. You bet $110 in order to have the chance of winning $100.
After a back-and-forth contest, the game ends with a 34-20 victory for the Detroit Lions.
Great - what happens to your wager? After all, the game didn't go under or over the total, and there was no third option.
-
If you bet on an over/under and the game ends exactly on the total, you'd have a "push".
With a "push", the sports book returns your original bet.
So, in the example listed above, you would receive your $110 back from the book, and everybody who bet on the over/under at that number would break even, including the sports book.
In most cases, the total will have a half point added to it.
So, instead of a total like 54 points, you might have a total like 54.5 points. This would remove the possibility of a "push".
This half point can be crucial and is the reason why you should always shop around your favourite sports books for a line for a game, as the difference between 54 and 54 1/2 points could easily be the difference between breaking even and losing a bet.