The UEFA Champions League - Matchday 6 - Preview - Tuesday 10/12/2013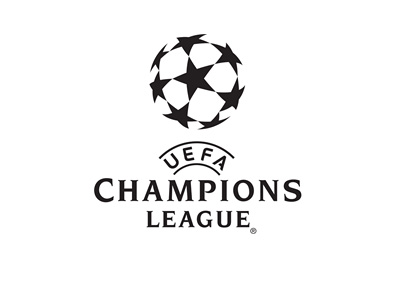 Eight matches are taking place on Tuesday, December 10th, 2013 and the results from those matches will determine the final standings in groups A, B, C and D of the UEFA Champions League.
We will find out which two teams from each group qualify to the round of 16 and which third place finishers will continue their journey in the UEFA Europa League.
Let's take a look at the matchups:
Group A
Manchester United vs. Shakhtar Donetsk
The Red Devils have already qualified for the round of 16, but will need a win or a draw vs. Shakhtar on Tuesday to finish in first place. If Shakhtar manage a win at Old Trafford, they would be the ones finishing in first. A draw or a loss for Shakhtar could, very possibly, mean that they finish third. The score in Donetsk from the first match was 1-1.
Real Sociedad vs. Bayer Leverkusen
The Spanish side have only one point out of their five champions league matches this year. Leverkusen, who are one point behind Shakhtar at the moment, will have to draw or win this match to have a chance of advancing to the knockout rounds. If Shakhtar loses to Man Utd and Leverkusen draw or win vs. Real Sociedad, the German side will go through. The score in the first match in Leverkusen was 2-1.
Group B
Kobenhavn vs. Real Madrid
This match is not much more but an opportunity for Cristiano Ronaldo to score as many goals as possible on his quest to be this year's UCL top goalscorer. Real Madrid have already clinched first place in the group, while Kobenhavn have an off chance of qualifying to the Europa league, if they manage a draw or a win vs. the Spanish giants. The score in the first match in Madrid was 4-0.
Galatasaray vs. Juventus
This is perhaps Tuesday's most interesting match. Juventus will play for a win or a draw in front of famously hostile Galatasaray fans at the Turk Telekom Arena in Istanbul. One of those two results would see the Italian champions through to the round of 16. Only a win for the Turkish side would mean they finish second in the group, ahead of Juventus.
Group C
Benfica vs. PSG
Paris Saint-Germain have already earned first place in the group. Zlatan Ibrahimovic is chasing goals, which means Benfica will have a tough time getting something out of this match. In order to advance, the Portuguese side will need a draw or a win as well as an unlikely victory from Anderlecht in Piraeus.
Olympiacos vs. Anderlecht
Olympiacos beat Anderlecht in Brussels 0-3 earlier in October. If they manage to beat them again at home on Tuesday, they will advance to the knockout stage of the tournament.
Group D
Bayern Munich vs. Manchester City
This is a game for pride. Bayern already spanked Man City 1-3 at the Etihad and now Manuel Pellegrini's side could try and show that they are a serious competitor by giving the European champions a game at the Allianz Arena. Both sides have already qualified for the knockout stages so this might be a game where many subs get to play.
Plzen vs. CSKA Moskva
The team from Moscow beat Plzen in the first match 3-2. If Plzen manage a victory at home on Tuesday, they will be the ones advancing to the UEFA Europa League.
So there you have it. The match to watch on Tuesday is Galatasaray vs. Juventus.
Bayern vs. Man City could be interesting as well.
Enjoy the games!