Where to Bet on the Madrid Open
Tournament Details:
Date: 2023.04.14 to 2023.05.07
Location: Madrid, Spain
Sport: Tennis
Surface: Red clay
Total Prize Money: $8,796,536
The Madrid Open is a professional men's and women's tennis tournament that is hosted in Madrid in early May of each year. The tournament is held on clay-courts and classified as one of the ATP Masters tournaments, where the top tennis professionals in the world compete.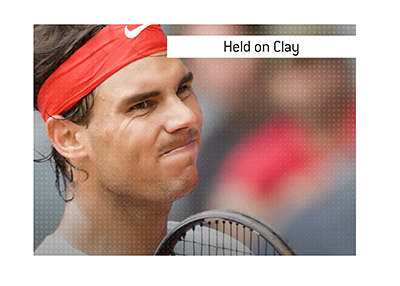 The event was actually only founded fairly recently, starting as a men's-only tournament in 2002. It replaced the Eurocard Open in Stuttgart for a place in the ATP Masters Series. In 2009, the tournament was transformed to include the women's competition as well following its acquisition by Ion Tiriac, a Romanian former ATP pro and now billionaire businessman.
In 2012, the competition actually tried to implement a new colour of clay compared to the regular red type; it was blue. However, this clay faced massive criticism and players like Rafael Nadal and Novak Djokovic threatened to boycott the tournament after losing on it. Serena Williams and Roger Federer won the Madrid Open that year, becoming the only players to win on both red and blue clay.
Rafael Nadal is the player who has won the most men's singles tournaments at the Madrid Open (with 5 wins from 8 finals), while Petra Kvitova has won the most women's singles (3 wins from 3 appearances).
Reigning Champion:
After winning the tournament last year, Carlos Alcaraz won it again in 2023 by eliminating J. Struff in the final.
Alcaraz won $1,291,547 in prize money in 2022.
--
The Madrid Open reportedly brings an annual revenue of over €107 million to the Spanish capital. Despite being a relatively new competition, it brings the top players from around the world to compete, with Rafael Nadal being the most successful player overall.
-
View more
Tennis Tournaments