Seven Big Games Taking Place This Saturday, September 27th, 2014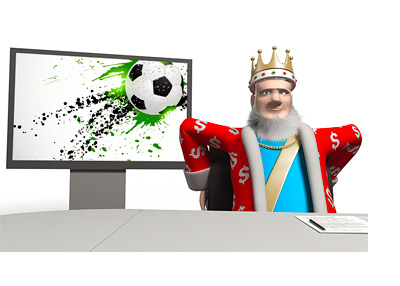 There is a lot of action across Europe this coming weekend, especially on Saturday, September 27th, 2014, when we have seven standout matches to choose from.
To kick the weekend off, on Friday, Sept 26, 2014, we have a Portuguese Liga match between Sporting and Porto.
On Saturday, the Merseyside Derby and the North London Derby are happening in the English Premier League, in addition to a match between first place Chelsea and third place Aston Villa.
In the Spanish La Liga, last year's winners and UEFA Champions League finalists, Atletico Madrid, face the UEFA Europa League winners, Sevilla FC.
Schalke play Borussia Dortmund in the German Bundesliga, while Zenit faca Spartak in the Russian Premier League.
--
Here is a list of games to keep an eye on this weekend:
Friday, September 26th, 2014
Sporting vs. Porto - Portuguese Liga
Saturday, September 27th, 2014
Liverpool vs. Everton - EPL
Arsenal vs. Tottenham - EPL
Chelsea vs. Aston Villa - EPL
Atletico Madrid vs. Sevilla - La Liga
Schalke 04 vs. Borussia Dortmund - Bundesliga
Zenit St. Petersburg s. Spartak Moscow - RPL
--
Not much action on Sunday.
Good day to play the newly released FIFA 15!