Floyd Mayweather Opens as -5000 Favorite To Defeat Logan Paul
Published on December 7th, 2020 3:22 am EST
Written By:
Dave Manuel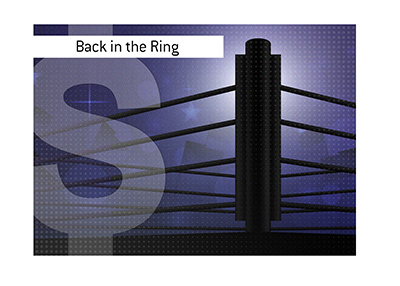 On February 20th, 2021, Floyd Mayweather will step into the boxing ring once again when he takes on Youtuber Logan Paul in an exhibition bout.
This will mark the first time that Mayweather has stepped into the ring since he took on Tenshin Nasukawa at RIZIN 14 on December 31st, 2018.
Tenshin, a rapidly rising star in the kickboxing world, was thoroughly embarrassed by Mayweather in the exhibition bout.
-
A major offshore sportsbook has released odds for Floyd Mayweather vs Logan Paul.
As you could probably expect, Mayweather is a massive favorite to win. Here are the current betting odds:
Floyd Mayweather, -5000
Logan Paul, +1500
These odds mean that you would have to wager $5,000 on Floyd Mayweather in order to win $100 back, while a successful $100 bet on Logan Paul would return a total profit of $1,500.
-
Logan Paul is the much bigger man of the two, as he weighs in at roughly 200 pounds.
This doesn't bother Mayweather at all, however, as he eagerly signed up to take this fight, as he knows that he'll absolutely savage the slower, less experienced fighter.
If the two sides play this straight up, Mayweather should decimate Logan Paul.
If Mayweather decides to ham it up, the fight could go the distance. If Mayweather tries to end the fight early, there is practically no chance that Paul could escape the first round.
-
This is a quick and easy payday for Floyd Mayweather. With Logan Paul's popularity, the "fight" will almost certainly sell north of 1 million PPVs.