College Football Game-Day
Published on September 24th, 2011
Click Here to Qualify for a £200 Bonus at Bet365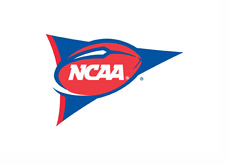 College Football is out there for the picking today with games set to start on, what will be a wild Saturday of play.
Here are our picks for the day…
11 Florida State (2-1) at 21 Clemson (3-0)
Here is the one game of the day where a lower ranked team is expected to win in a matchup of top 25 schools when No. 21 Clemson meets No. 11 FSU. Clemson has been great offensively so far and are looking for their first 4-0 start since 2007. FSU has not won at Clemson since 2001 and their inability to run the football will hurt them today. In addition to that FSU quarterback is questionable with a non-throwing shoulder injury suffered in last week's loss to No. 1 Oklahoma, although expected to play. Both teams have shown ability to score as well, so playing points over 48.5 should also do the trick for this game.
King's picks:
Clemson wins – 1.74
Points over 48.5 – 1.91
San Diego State (3-0) at 22 Michigan (3-0)
Two 3-0 teams meet today in Michigan as Michigan University hosts the undefeated San Diego State. With a win San Diego State will certainly be in the national rankings but we are not so sure that they have the ability to win against Michigan yet. What we know San Diego State can do is score, and that goes for both teams, so with Over/Under set at 56.5 paying 1.91, playing Over for this one should do the trick. For those looking for an upset today, this game might just do it, with San Diego State win paying at 4.00.
King's pick:
Points over 56.5 – 1.91 odd
13 Virginia Tech (3-0) at Marshall (1-2)
Virginia Tech, ranked No. 13, is a clear favorite in this away game at Marshall, their last before they start conference play. Marshall has been awful defensively so far allowing over 32 points per game while scoring only 15.3. Their defense should be exposed today against Virginia Tech which scores over 36 per game while allowing only 10. Playing a winner for this match is not rewarding enough, although it is a safe bet with Virginia Tech win set at 1.07, while the next best bet comes at points Over 46.5 which should easily be passed by these two teams. This one pays 1.91, courtesy of William Hill betting. We feel that Virginia will also beat the spread et at three touchdowns difference or at 20.5
King's picks:
Virginia Tech wins – 1.07
Points Over 46.5 – 1.91
Virginia Tech beats the point spread of 20.5 points – 1.91
7 Oklahoma St. (3-0) at 8 Texas A&M (2-0)
Here is the one which is going to be decided in the final minutes as Texas A&M travel to Oklahoma State in another clash of undefeated teams. Texas A&M are favorites to win this one according to the bookies who favor them at 1.50 odd, while the pay out for Oklahoma St. is set at 2.70. Oklahoma St. has been demolishing its opponents so far scoring for over 52 points per game while ranking as third in the nation. Defense, however has not been the greatest allowing 27 points per game and today they will be put through their toughest test of the season.
Texas A&M has been putting an offensive clinic of their own scoring 41.5 half a game, but their strong point has been the defense which ranks 8th in the NCAA and has allowed only 10.5 points a game. Oklahoma State is also a first tough game for this BIG 12 team which will tell us more about Texas A&M.
Our pick would go to Texas A&M, because they are playing in front of their home crowd to win by three, but we are just going to pick the points Over/under which is set at 68 and play it under. No more than 55 points in this game.
King's pick:
Points Under 68 – 1.91