Rockhold Opens as 2/7 Favourite Over Bisping
Published on May 18th, 2016 9:31 pm EST
Thanks to injuries to both Ronaldo "Jacare" Souza and Chris Weidman, Michael "The Count" Bisping will finally be getting his shot at the Middleweight title at UFC 199.
Luke Rockhold and Michael Bisping have already fought once before, with Rockhold winning via 2nd round submission at UFC Fight Night: Rockhold v Bisping in November of 2014. Rockhold was completely dominant in that fight, with Bisping not able to mount much of anything in the way of substantive offence.
For that reason, bookmakers are expecting more of the same on June 4th, as Luke Rockhold has opened as the heavy favourite to win.
-
Here are the current betting odds for Bisping v Rockhold:
Luke Rockhold, 2/7
Michael Bisping, 5/2
The general consensus is that Rockhold is much more powerful and has a vastly superior ground game, though Bisping is quicker and has better cardio.
Bisping's problem, of course, will be staying out of the clutches of Rockhold, who has shown no problem beating up the likes of Chris Weidman, Lyoto Machida and others on the ground. Rockhold is a monster of a Middleweight and it seems as though Bisping's clearest path to victory is via a decision victory. Bisping has had trouble stopping his opponents in the past, and knocking out or submitting Rockhold seems like a very tall order.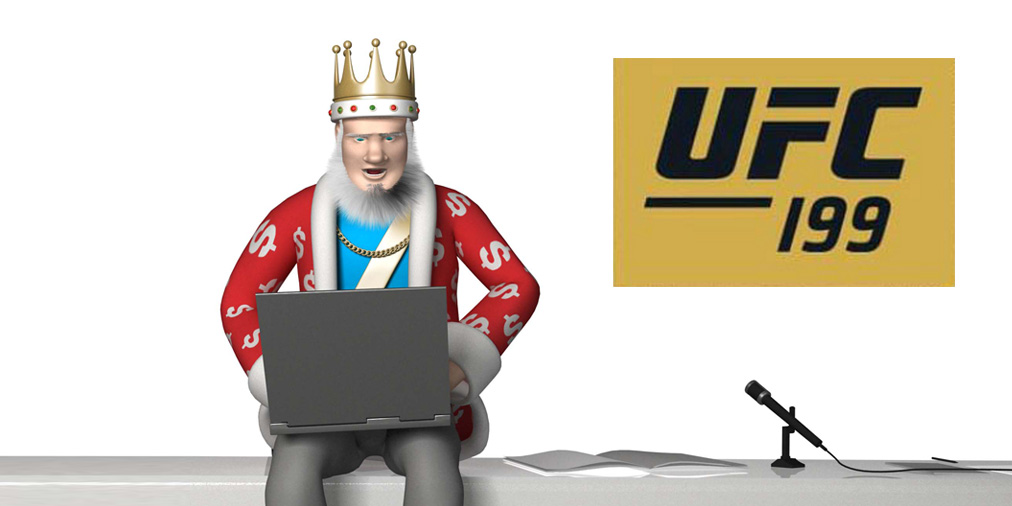 Bisping came very close in the past to securing Middleweight title shots but always fell just short. After his recent victory against Anderson Silva, however, momentum started to build for a Bisping title shot. The stars aligned with the injuries to Souza and Weidman, and Bisping will finally be getting his long awaited title shot.
At the very least, the trash talk leading up to this fight should be epic.