Zuffa Parent, LLC Brought in $387.275 Million in Net Income in 2022
Published on May 24th, 2023 2:39 pm EST
Written By:
Dave Manuel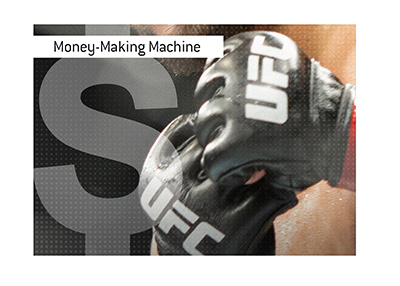 The UFC and WWE are currently in the process of merging into a single company.
Earlier this month, Endeavor Group Holdings, Inc. released a couple of filings that showed the numbers for both the UFC and WWE, as the merger continues to move closer to completion.
The numbers revealed that the UFC continues to be a money-making machine, as it earned $387.275 million in total net income in the year ended December 31st, 2022.
That means that the world's largest MMA organization generated $1,061,027 in profit each and every day of 2022.
-
Zuffa Parent LLC brought in $1,140,147 in revenues in 2022, easily topping 2021 ($1.031 billion) and 2020 ($891.15 million).
The total operating expenses for the company were $595.76 million, with $325.586 million being attributed to "direct operating costs".
In addition, the company paid nearly $140 million to service its debt.
-
The UFC currently has $2.73 billion in total long-term debt.
The UFC ended 2022 with cash and cash equivalents of over $180 million.
-
The breakdown of UFC revenues in 2022:
1. $794,397,000 from media rights and content (ESPN deal, etc.)
2. $125,271,000 from live events (ticket sales, concession, etc.)
3. $166,845,000 from sponsorships (broadcast sponsorships,
Octagon sponsorships, etc.)
4. $53,634,000 from consumer products licensing (video game deals, etc.)
-
The UFC also has investments in UFC Gyms and Howler Head.
-
The UFC, as mentioned, is a money-making machine, as the company has seen revenues from media rights deals and sponsorship deals skyrocket over the past couple of years.
The combined UFC/WWE company will have even more pull when it comes to TV negotiations.
When the current TV deals for UFC and WWE come due, expect the company to sign some pretty eye-popping deals.
The business of the UFC has never looked better.
Source: SEC.gov -
Form 8-K - Endeavor Group Holdings, Inc.