Blaydes Heavy Favourite Despite Losing First Fight
Published on November 15th, 2018 7:14 pm EST
Written By:
Dave Manuel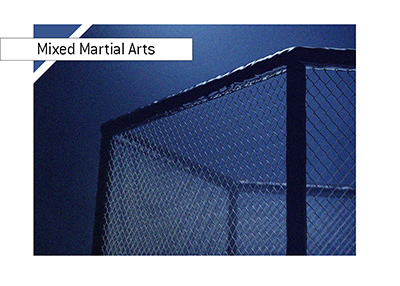 You would think that Francis Ngannou would be the heavy favourite to beat Curtis Blaydes in a rematch of their first fight, but this is not the case.
After all, Ngannou has already beaten Blaydes (via doctor stoppage), and Ngannou went on to smash Alistair Overeem and fight Stipe Miocic for the Heavyweight title. Why on earth wouldn't he be favoured to win the rematch?
The answer: Ngannou has looked extremely vulnerable in his last two fights and seems to have lost his "mojo", while Blaydes continues to impress and will likely earn himself a shot at the title with a win over Ngannou.
At one time, Ngannou was one of the hottest prospects in the UFC, and was quickly vaulted to a title shot. Miocic made Ngannou look stupid after the first round, and Ngannou was left to wonder what had happened. After an embarrassing loss to Derrick Lewis when he looked afraid to throw a punch, Ngannou could potentially be looking at a quick exit out of the UFC with another loss to Blaydes on Saturday night.
Blaydes, on the other hand, seems to be getting better and better and has won his last four fights in a row, including wins over Overeem, Mark Hunt and Alexey Oleynik. That's an impressive group of scalps, and Blaydes is now getting the type of hype that Ngannou was getting.
-
Let's take a look at the odds for the second Blaydes/Ngannou fight:
Curtis Blaydes, 17/35
Francis Ngannou, 2/1
-
Ngannou pretty much has only one way to win this fight, and that's by catching Blaydes early on in the fight.
Here's the thing though - Blaydes has already proven that he is more than capable of beating a heavy hitter like Ngannou, as he has already toppled both Alistair Overeem and Mark Hunt, two of the hardest hitters in the Heavyweight division.
If Blaydes gets Ngannou to the mat (which will surely be the gameplan), this will be a very difficult night for Ngannou.
Ngannou certainly possesses a tremendous amount of punching power, though the recipe to beat him seems to be widely known now - get him to the ground and tire him out. Blaydes will almost assuredly employ the same game plan that Miocic used to beat Ngannou.