2006 St. Louis Cardinals Likely Top The List of Worst Team To Ever Win World Series
Published on October 5th, 2021 5:50 pm EST
Written By:
Dave Manuel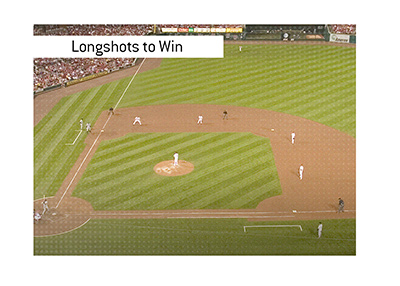 Who is the worst team to have ever won the World Series?
There are some strong contenders, including the 1945 Detroit Tigers, 2001 Arizona Diamondbacks and 1985 Kansas City Royals.
The consensus, however, is that the 2006 St. Louis Cardinals were the worst team to ever win the World Series.
That is not to say that the Cardinals were a terrible team - far from it. We just need to compare them to all of the previous winners of the World Series, and they end up being at the very bottom of the pack.
The 2006 St. Louis Cardinals finished the regular season with a record of just 83-78, for a winning percentage of .516. The NL Central was particularly bad that year, as only two teams - the Cardinals and Astros - finished over .500.
The 83-78 regular season record was the worst ever for a World Series champion.
The Cardinals slumped badly heading into the playoffs and nearly blew their lead, as they won just three of their final 10 games of the season.
-
The Cardinals were considered longshots to win the World Series when they entered the 2006 postseason, though some masterful managing by Tony Larussa enabled them to get by the Padres and the Mets. The Mets series was particularly close, as the Cardinals managed to eke out a victory after some Game 7 heroics by Yadier Molina.
The World Series saw the Cardinals take on the Detroit Tigers. The St. Louis Cardinals, thanks to some very strong starting pitching, managed to win the series in relatively easy fashion.
-
The Cardinals weren't very good during the 2006 regular season and almost gave up a very comfortable lead in their division.
They should be commended for pulling everything together just in time for the playoffs, though the fact remains that they are likely the worst team to ever win the World Series.