Zaire's 1974 Performance Is Tough To Top
Published on February 13th, 2022 5:59 pm EST
Written By:
Dave Manuel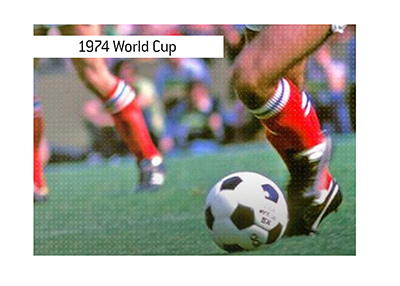 There have been some very disappointing performances in the history of the World Cup.
In addition, there have been some less-than-competitive countries that have hosted the tournament.
Which country has had the single worst performance in the history of the World Cup?
There are some strong contenders, including the likes of North Korea, China and others.
There have been some disappointing performances from the likes of France, England and others, though in terms of doing absolutely nothing when they reached the World Cup, Zaire's performance in 1974 will be hard to top.
-
The 1974 World Cup was hosted by West Germany and featured a total of 16 teams.
Zaire was placed in Group B with Brazil, Scotland and Yugoslavia.
Zaire would get absolutely torched in Group B play, as they gave up 14 goals over three games, while scoring none of their own.
There have been other teams that have been held scoreless in the World Cup, as well as other teams that have finished with a goal differential of -10 or worse.
Zaire, however, has the historically worst World Cup numbers.
In the end, the team from Zaire lost 2-0 (Scotland), 9-0 (Yugoslavia) and 3-0 (Brazil).
-
Zaire was the first ever sub-Saharan country to ever qualify for the World Cup.
The players on the team were under extreme pressure to perform, and there were allegations that the bonuses that they had been promised were stolen by people tied to the government.
It seems unfair to include them in this article, but their results were objectively the worst in the history of the World Cup.