Azerbaijan Grand Prix - Betting Odds, Event Details, History and Records
Date:
2024.04.26 - 2024.04.28.
Contest:
F1
Location:
Baku City Circuit
Azerbaijan is one of the newest additions to the Formula One Calendar as the sport expands to different parts of the World. The Azerbaijan Grand Prix is one of the most prestigious and followed sporting events in Azerbaijan.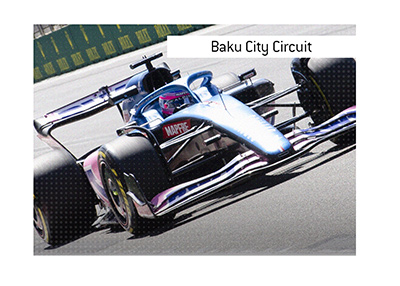 Azerbaijan Grand Prix:
Azerbaijan Grand Prix is an annual Formula One racing event that is held in the months of Summer. The Grand Prix has been part of the prestigious Formula One Championship since 2017.
History:
Formula One Grand Prix came to Azerbaijan for the first time in 2016, when the European Grand Prix was held in Azerbaijan. Following its great success and fan response, the inaugural edition of the Azerbaijan Grand Prix was held in 2017. Since then, it has been a regular fixture on the Formula One Calendar. The only exception was the 2020 Azerbaijan Grand Prix which was canceled due to the pandemic.
Until now, 5 editions of the Formula One Azerbaijan Grand Prix have been held.
Circuit:
Since its inception, the Azerbaijan Grand Prix has been held at the Baku City Circuit. Prior to Azerbaijan Grand Prix, the Baku City Circuit also served as the host for European Grand Prix.
Baku City Circuit is basically a street circuit, with Taxi ways and AirPort Runways serving as a part of the Circuit at times.
The total length of the Circuit is 6.003km. Azerbaijan Grand Prix features a total of 51 laps, meaning the race's total length is 306.049km.
The Baku City Circuit is scheduled to host the Azerbaijan Grand Prix till at least 2024.
Fastest Lap:
The unofficial lap record at Azerbaijan Grand Prix belongs to Charles Leclerc who clocked in at 1:40:203 in the qualifying for the 2023 event.
2023 Winner
Sergio Perez
Past Winners:
Daniel Ricciardo:
The Australian racing car driver Daniel Ricciardo won the first edition of the Azerbaijan GP in 2017, while racing for Red Bull Racing.
Sir Lewis Hamilton:
The most successful racing car driver in the history of Formula One, Sir Lewis Hamilton, won the Azerbaijan Grand Prix in 2018. He won the race while racing for Mercedes.
Valtteri Bottas:
Hamilton's teammate Valtteri Bottas won the 2019 edition of Azerbaijan GP.
Sergio Perez:
While racing for Red Bull, Sergio Perez won the 2021 and 2023 editions of the Azerbaijan GP.
Max Verstappen:
Max Verstappen, won the Azerbaijan Grand Prix in 2022.
Constructors:
Among Constructors, Red Bull Racing leads the charts with 3 victories, while Mercedes has won the Azerbaijan GP twice.
Engine Manufacturers:
Mercedes is the only team to have won the Azerbaijan Grand Prix as an engine manufacturer. They won the races in 2018 and 2019.
On the other hand, Honda entered with different engines every time.
2024 Betting Odds:
The odds for the next edition of the Azerbaijan Grand Prix will be announced closer to the event date.
-
View more
Sporting Contests