Tom Brady Now Seen as Slightly Better Than a Coin Flip To Return to Pats
Published on March 5th, 2020 4:26 pm EST
Written By:
Dave Manuel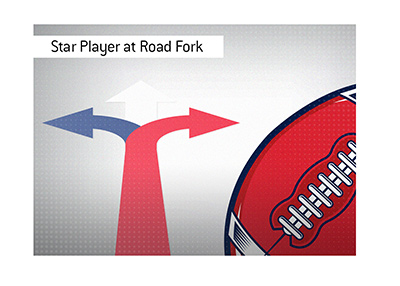 Will Tom Brady return to the New England Patriots?
The sports books now aren't so sure.
Earlier in the offseason, Tom Brady returning to the New England Patriots seemed like a mortal lock, and the sports books were pricing the odds accordingly.
At one point, Brady was -500 to return to the New England Patriots at most sports books, meaning that these books felt as though he had a more than 80% chance of returning to the fold.
In other words - pretty much a lock.
Over the past few weeks, however, things seem to have changed dramatically.
Tom Brady and his team of agents and representatives have reportedly been talking to other teams.
Trade rumors of a possible deal involving Brady and Jimmy G have been swirling.
A rumored call between Brady and Bill Belichick reportedly went "poorly".
All of this has led to the very real possibility that the Patriots and Tom Brady may be preparing to go their separate ways, and sports books are now pricing in this possibility.
Here are the current odds of where Brady will play his first snap next season, courtesy of a major offshore sports book:
New England Patriots, -120
Tennessee Titans, +500
Oakland Raiders, +600
Los Angeles Chargers, +600
Indianapolis Colts, +900
San Francisco 49ers, +1000
Tampa Bay Buccaneers, +1200
Chicago Bears, +2000
Dallas Cowboys, +2500
Miami Dolphins, +3300
As you can see, the Patriots are still considered the favorites to sign Brady, though the -120 odds indicate that he is essentially a coin flip to return, which is a far cry from a month ago when he was considered a near-lock to return.
It's hard to imagine Brady playing for any team other than the Patriots, though that reality may be drawing closer.
After all, Joe Montana played for the Kansas City Chiefs, Michael Jordan played for Washington and Brett Favre played for the Minnesota Vikings, so anything can happen in the sports world.