Recent Moves Have Bucs With Fifth Best Odds To Win the Super Bowl
Published on April 22nd, 2020 3:25 pm EST
Written By:
Dave Manuel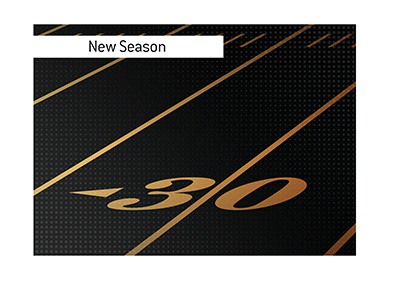 It would be almost too surreal to imagine - Tom Brady leading the Tampa Bay Buccaneers to a victory in front of a home-town crowd at Super Bowl LV.
A few months ago, this sentence would have been almost incomprehensible to imagine. This is where we are right now, however - talking about the Tampa Bay Buccaneers as legitimate threats to win the Super Bowl.
The Bucs had a much-improved defence last season, and now their offence looks lethal as well.
Tom Brady, who didn't have much in the way of weapons over the past few years, now has an offence that includes the likes of Godwin, Evans, Howard and Gronk.
Rob Gronkowski exited retirement yesterday and was promptly traded to the Tampa Bay Buccaneers. Patriots' fans have to be gritting their teeth over this one, as the Patriots had a trade in place to send Gronk to the Lions in 2018, essentially for a first rounder, though Gronk stopped the deal when he threatened retirement if he were to be traded.
Now Gronk, who has had injury issues though is roughly the same age as Travis Kelce, finds himself playing with Tom Brady yet again.
-
What are the odds of the Buccaneers to win the Super Bowl?
As of this moment, +1200, which means that a successful $100 wager on the Bucs to win the Super Bowl would yield a total profit of $1,200.
This means that only four teams - the Chiefs (+600), Ravens (+700), 49ers (+800) and Saints (+1100) have better odds than the Buccaneers to win the Super Bowl in February of 2021.
In fact, the Bucs have better odds to win the Super Bowl than Brady's old teams, the New England Patriots, who are currently +1600 to win.
Source: Bet365
Time Stamp:
April 22nd, 2020 3:09 pm EST
Odds Subject to Change