Nathan Williams Had 17 RBIs In Game Against Royston in 1948
Published on May 2nd, 2023 4:47 pm EST
Written By:
Dave Manuel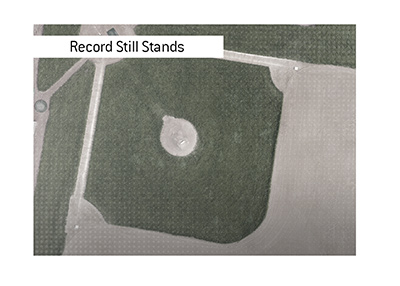 What is the record for most RBIs (runs batted in) in a single high school baseball game in the United States?
Five players - Sandy Ricketts, Mike Wilhelm, Bobby Buck, Ryan Tack and Nathan Williams - are in the record books for having batted in at least 15 runs in a single high school baseball game.
The record holder, however, is Nathan Williams, who stands alone at the top of the list with a total of 17 RBIs.
-
On April 23rd, 1948, Nathan Williams made history.
Little did he know that his record would still be standing 75 years later.
In a game between Athens and Royston, Nathan Williams went wild, cashing in a total of 17 runs.
Williams had a total of 9 hits that game, which is tied for the second-most all-time behind L. Townsend, who once had 10 hits in a game against Old Orchard Beach on April 25th, 1931.
-
Nathan Williams was a tremendous athlete, as he excelled at baseball, football and basketball.
Williams was practically unstoppable on the baseball field, and regularly made mincemeat of opposing pitchers.
Williams caught the eyes of numerous colleges, and eventually accepted a scholarship to the University of Georgia. Williams would captain the University of Georgia baseball team that won the SEC Championship in 1953.
Williams served in the Air Force for a couple of years in the mid '50s before opening an insurance agency.
-
Will anybody ever break Williams' RBI record?
A few people have come close, though his record still stands, roughly 75 years later.