Puma Signs Several Major European Football Sponsorship Deals
Published on March 23rd, 2019
Written By:
Ned Wilson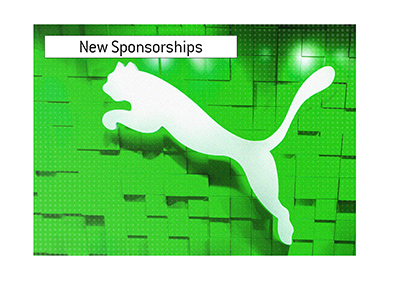 The Spanish La Liga has announced that they will be switching the official ball supplier starting from next season. The new official ball supplier will be Puma, a German designer and manufacturer of athletic and casual footwear, apparel and accessories, in a deal set to last until the end of 2021/22 season. The deal is reported to be valued at €5 million per year. The current supplier, Nike, will see their deal expire after full 23 years of cooperation with Spanish elite club football.
The La Liga management decided for this move out of a wish to make the ball more globally recognizable, stating that the current ball was not different enough from the balls used in the English Premier League and the Italian Serie A, both of which are supplied by Nike.
Puma's presence in Spain is set to grow further next season with the company having announced a kit deal with the Spanish powerhouse Valencia also starting next season. A deal is set to last until 2022 and is valued at €4 million per year, double what Adidas had offered to extend its cooperation with the club.
Puma will also be featured on the La Liga team Girona, which is owned by City Football Group (CFG), owners of another big English club which will wear Puma next year - Manchester City. The deal between Puma and CFG is worth €650 million over ten years and is one of the most lucrative in soccer at present.